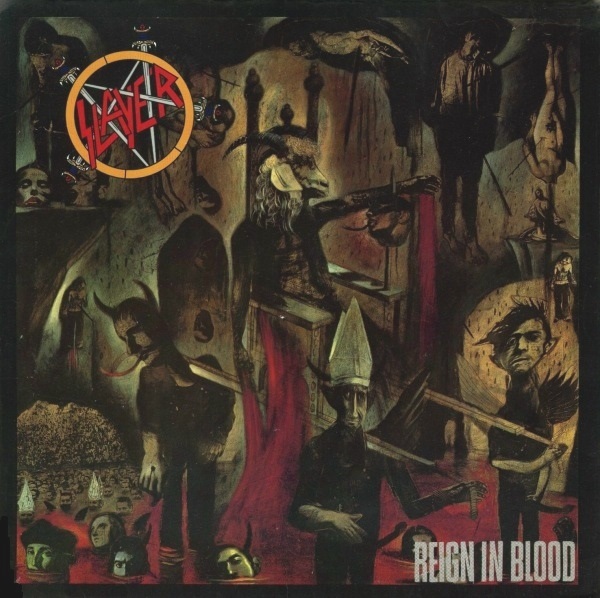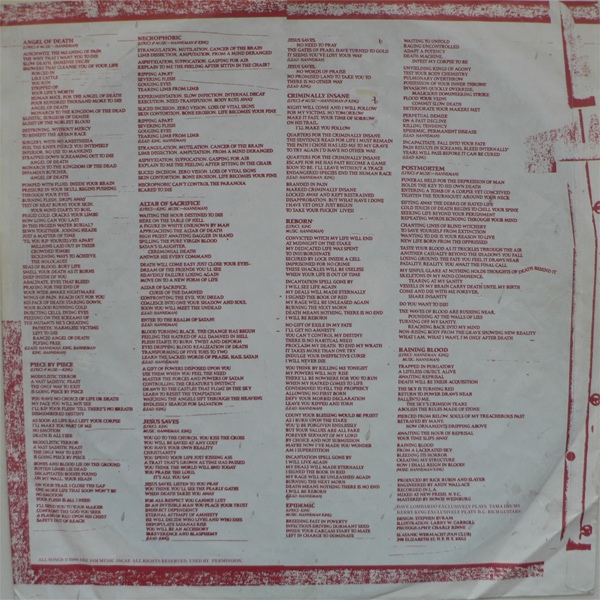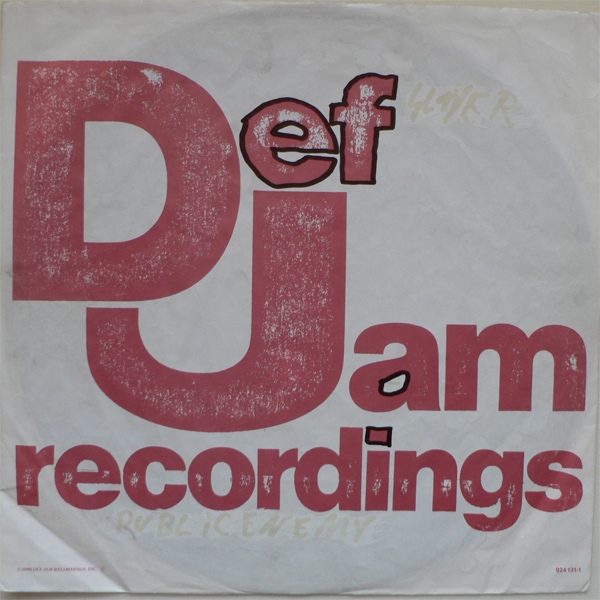 Released 7 october 1986
With Satan riding shotgun, Slayer unleashed 29 minutes of pure hell on this thrash monument.  
Slayer surely wanted to make a statement with this beast of a record, to be the fastest, the heaviest, and the sickest in all metal.  
Give producer Rick Rubin tons of credit.  
Without him, something this fast could have easily sounded like a blur of white noise, but Rubin's work on Reign In Blood was genius.  
He controlled the chaos to amazing results, combining excellent fidelity and clarity with unimaginable heaviness.  
The drums sound captured here may have been the heaviest ever at the time.  
Just an incredible drum sound, and an earthshaking performance by Dave Lombardo.  
The album is book-ended by two stone cold classics; Angel Of Death and Raining Blood.  
The former, a face ripping thrash-fest with stomach churning vocals,
highlighted by one of the sickest and unholiest riffs Slayer ever unleashed at the 1:38 minute mark.  
Raining Blood closes the album in sinister style, as a haunting intro turns into a furious metal storm that climaxes with Araya screaming,
"Raining blood from a lacerated sky!  
Bleeding its horror…".  
Tremendous!  
What lies in between the two classic tracks is a one-dimensional horror show of speed and hate,
fraught with fractured anti-solos and E-string domination.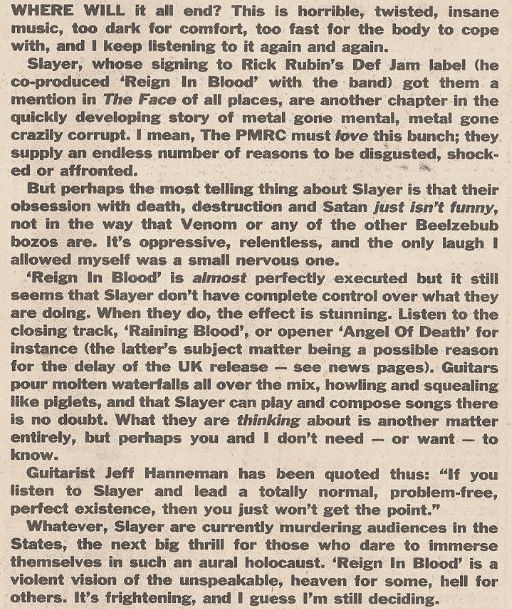 Last edited by The ripper on Wed 2 Dec - 15:10; edited 1 time in total

---
Permissions in this forum:
You
can
reply to topics in this forum