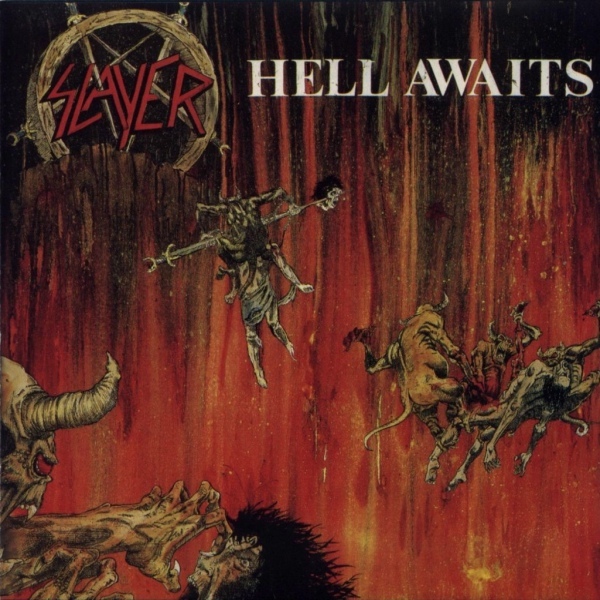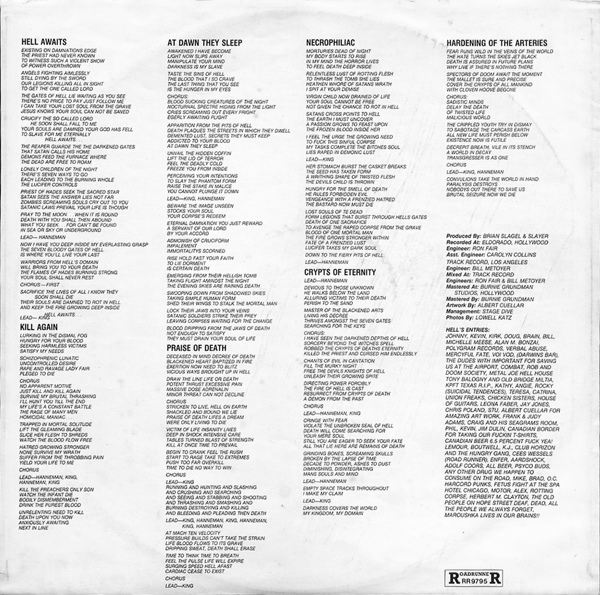 Released 28 march 1985
Another burnt offering placed upon Satan's alter.  
Hell Awaits was the last Slayer album from the band's noisy and grooveless Metal Blade years.  
This is my least favorite Slayer LP from the eighties.  
After song #2, I usually check out mentally, finding the remaining tracks to be one long, merciless,
headache-inducing wall of noise; a free fall into the Luciferian abyss.  
In particular, I am not at all a fan of Tom Araya's vocals (here, consisting almost entirely of fast talking/yelling).  
I find them to be uninspiring and no-dimensional.  
And the lyrics get old really quick.  
We get it guys, you like death, you like killing, and you like Satan.  
What else you got?
Last edited by The ripper on Mon 12 Oct - 8:19; edited 2 times in total


Similar topics
---
Permissions in this forum:
You
can
reply to topics in this forum