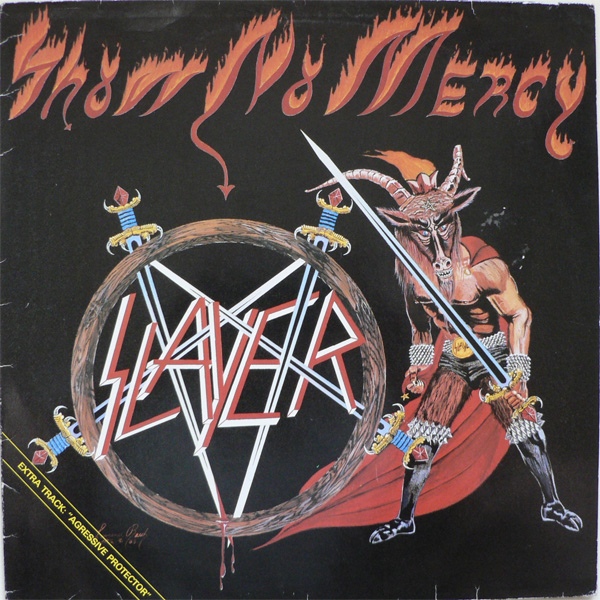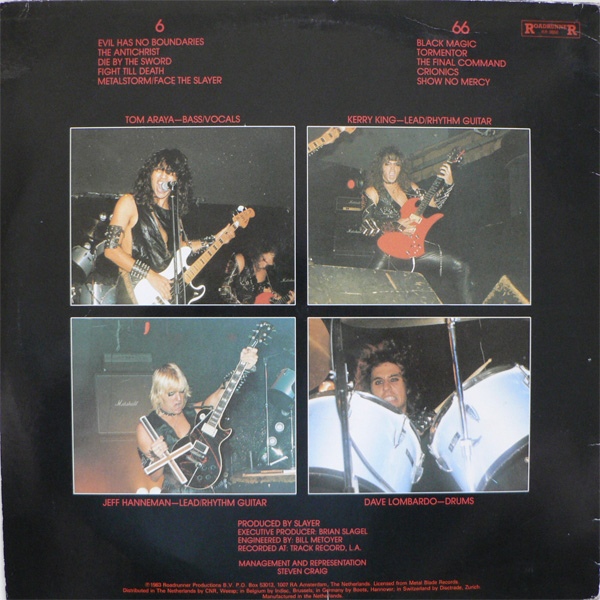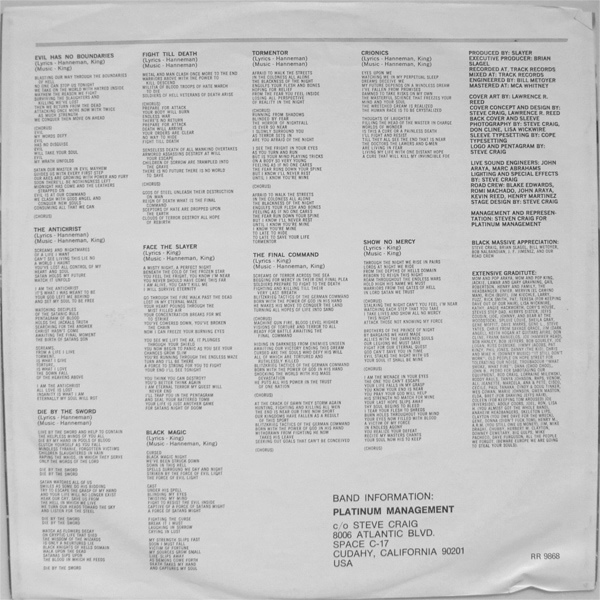 Released 3 december 1983
With dark heart and iron hand, Slayer immediately interjected themselves into the "heaviest band in metal" sweepstakes
when they debuted in 1983 with Show No Mercy on Metal Blade Records.  
(Lucifer was smiling that day!)  For it's day and age, Show No Mercy is quite an impressive record.  
For fans of Slayer, there are things to be found on this album that one won't find on any other Slayer release
(and I'm not just talking about the eyeshadow).  
For example, there's a definitive traditional heavy metal influence mixed in with the band's terrorizing thrash assault.
Also, Tom Araya does a bit of actual "singing" on several tracks.  
But still, Show No Mercy is HEAVY AS HELL for the year 1983!  
Slayer were a well-oiled war machine from the get-go.  
That being said, about half of the tracks on Show No Mercy haven't really stood the test of time quite like…say…
the stuff on Kill 'Em All (also released in 1983).
However, there are a few raging, angry beasts on Show No Mercy that still leave skid marks in the ol' BVDs.  
During early Slayer seasoned their neck-wrecking stew with a few spicy, traditional metal ingredients.  
There was just a little dash of color added to Slayer's trademark blacker-than-black approach.

---
Permissions in this forum:
You
can
reply to topics in this forum