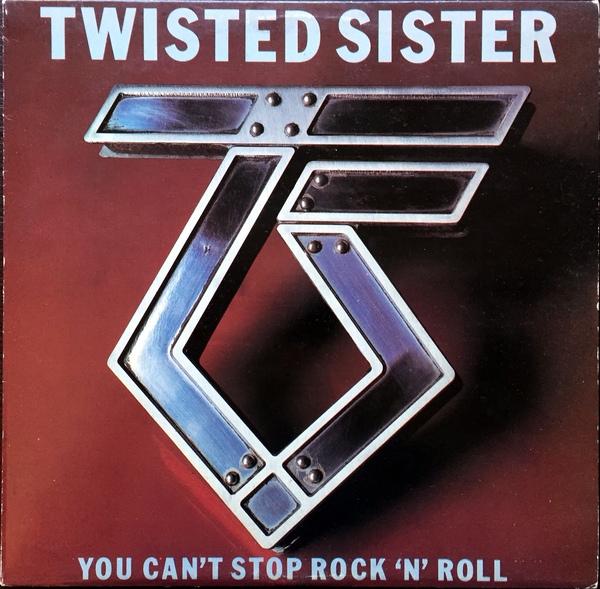 Released 27 june 1983
This album always gets me fired up.  
There are no less than four magnificent fist-pumping anthems on You Can't Stop Rock 'N' Roll (Atlantic Records);
The Kids Are Back, I Am (I'm Me), We're Gonna Make It, and You Can't Stop Rock 'N' Roll.  
It was obvious that Dee Snider and Twisted Sister had a fire in their collective belly after years and years
paying their dues on the club circuit in New York, New Jersey and Connecticut (where they were no less than legendary).  
The never-say-die attitude of the band really comes across genuinely on this album.  
Basically, Dee Snider wrote songs to himself, trying to will his way to the top and trying to remind himself to "stay hungry".  
Indeed, Twisted Sister did reach the top a year later with Stay Hungry.  
You Can't Stop Rock 'N' Roll set the stage for their assent.  
It was Twisted Sister's first major label album and it eventually reached gold certification.


Similar topics
---
Permissions in this forum:
You
can
reply to topics in this forum