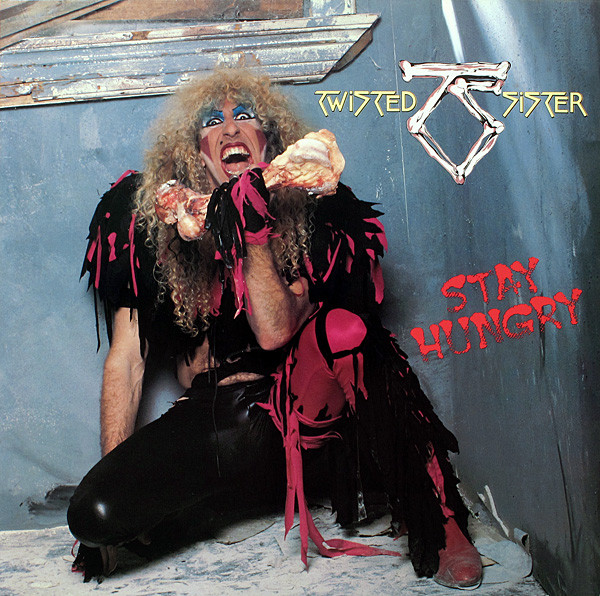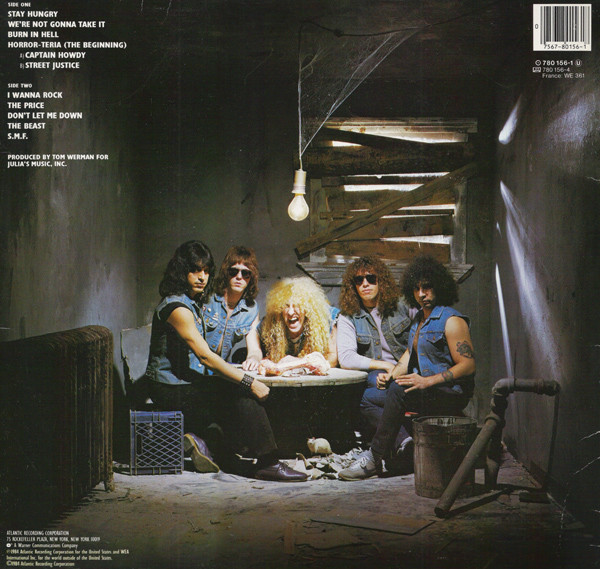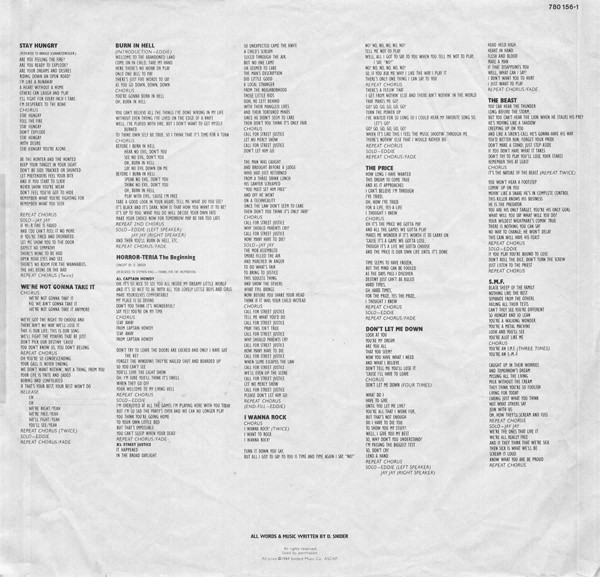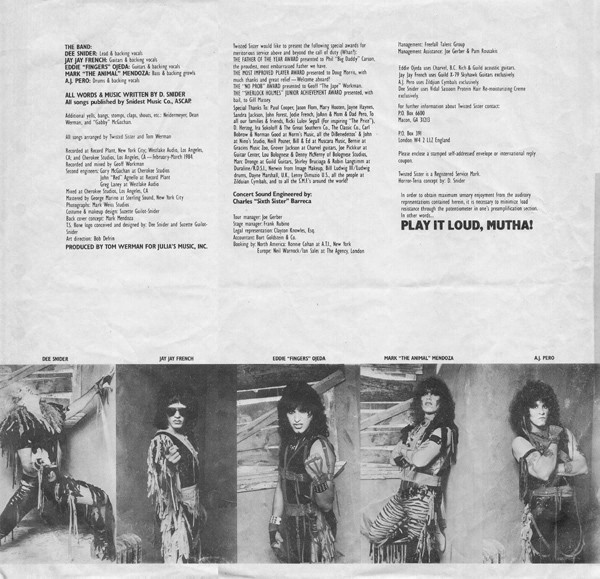 Released 10 may 1984
Fame whore Dee Snider always loved the spotlight.  
And in 1984, for a brief moment in time, the spotlight actually loved him back.  
Twisted Sister took the long road to the top, paying their dues along the way by gigging at clubs on the east coast
for the better part of a decade before landing a record deal.  
With a couple of solid albums behind them, Twisted Sister finally hit the big time with their third LP Stay Hungry.  
MTV embraced the band, and their videos for I Wanna Rock and We're Not Gonna Take It quickly became instant classics
on the young cable network.
Though Stay Hungry has a few silly moments, all in all it is one of the great "anthemic"
heavy metal records of its time.  
Dee Snider, the man who wrote all of Twisted Sister's music, had a knack for writing proud, me-against-the-world tunes.
We all know the two big "hits" on the Stay Hungry; I Wanna Rock and We're Not Gonna Take It.  
Again, Twisted Sister at their anthemic and defiant best.  
A third, minor "hit" was the surprisingly competent ballad The Price.
The album really never lets up, even though Captain Howdy and The Beast seem pretty damn silly to me all these years later.  
What has always intrigued me about the Stay Hungry album is that it has so very few actual "riffs".  
Dee Snider's writing style was extremely straight-forward, consisting almost completely of "hanging" chords,
but the final result speaks for itself.
Twisted Sister finally reached the top of the music world with Stay Hungry (triple platinum).  
Ironically, Dee did everything but "stay hungry" after the massive success of this album,
and the band started to unravel as Snider got caught up in the fame and the fortune.


Similar topics
---
Permissions in this forum:
You
can
reply to topics in this forum