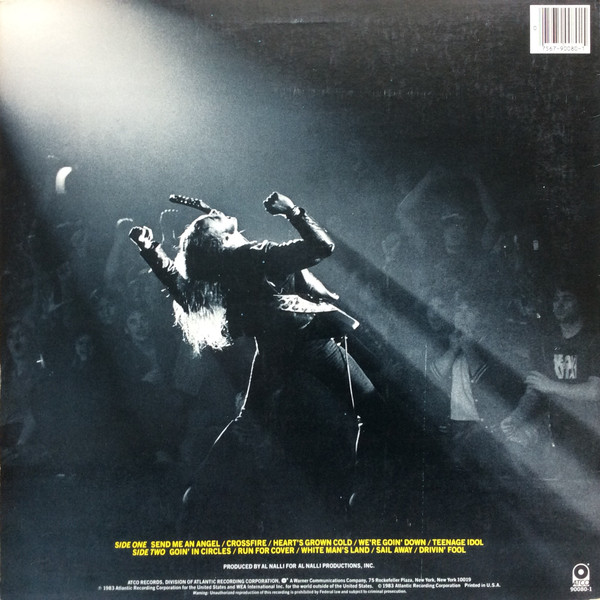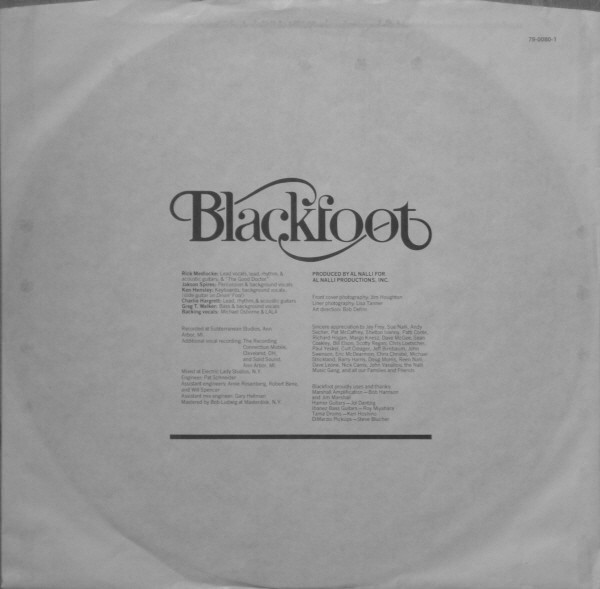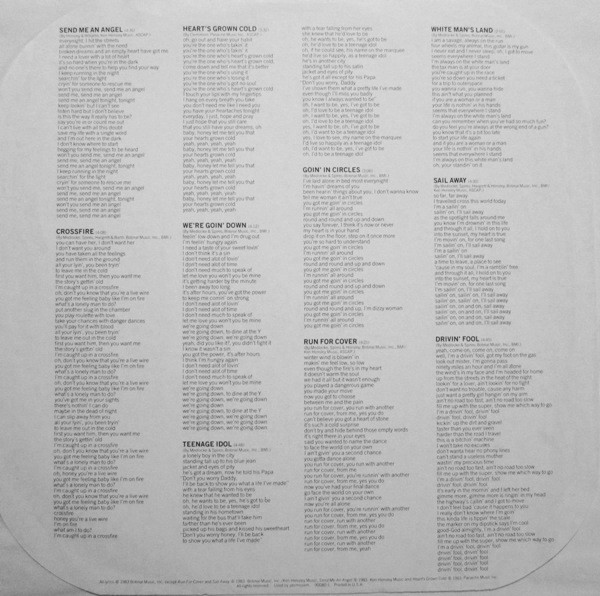 Released 18 may 1983
Band members:
Rickey Medlocke - lead vocals, guitars
Charlie Hargrett - guitars
Ken Hensley - keyboards, slide guitar on "Drivin' Fool", backing vocals
Greg T. Walker - bass guitar, backing vocals
Jakson Spires - drums, percussion, backing vocals
Additional musicians:
Michael Osborne, Lala - backing vocals
Production:
Al Nalli - producer
Pat Schneider - engineer
Arnie Rosenberg, Robert Bene, Will Spencer - assistant engineers
Bob Ludwig - mastering
Blackfoot were a ramblin' band out of Jacksonville, Florida.  
They were fronted by the wild-eyed Rickey Medlocke.  
Blackfoot reached their commercial peak with the '79 album Strikes (now certified platinum).

But the two studio albums that followed — the excellent Tomcattin' (1980) and the solid Marauder (1981) saw the band's sales decline.  
Southern rock was considered all but dead by those who considered such things for the rest of us.  
Blackfoot (an especially hard rockin' Southern rock band) needed to adapt or die.

They added keyboardist Ken Hensley (ex-Uriah Heep) to help bring the Blackfoot sound into the eighties.  
With Hensley in the mix and label pressure to deliver a more commercially viable record,
Blackfoot wound up loosing a little of their edge and quite a bit of their southern flavor on Siogo.  

Nevertheless, Rickey and the boys were still cooking with some fire, and Siogo (which is an acronym for "suck it or get out")
wound up being a pretty serviceable Blackfoot record.  
Now let's not get crazy, as nothing here matches the majestic heights of past Blackfoot gems like Warped,
Good Morning, or Every Man Should Know (Queenie), but Siogo will still do in a pinch.  
Unfortunately Siogo failed commercially and Blackfoot (and their label) went into full-on panic mode for its follow-up Vertical Smiles (1984).


Similar topics
---
Permissions in this forum:
You
can
reply to topics in this forum