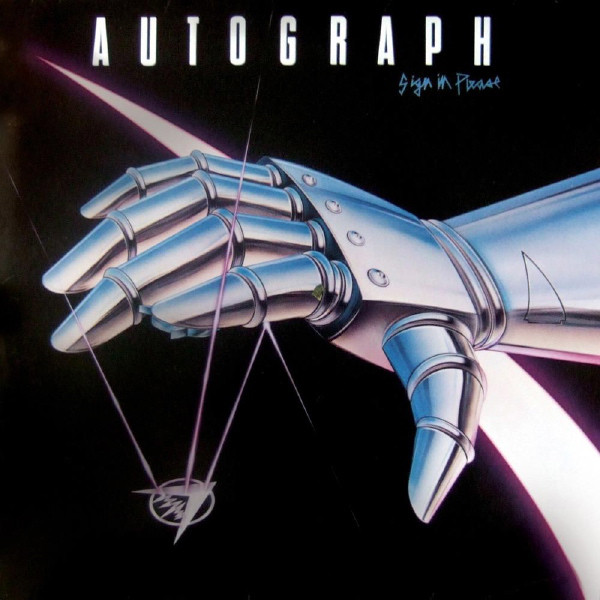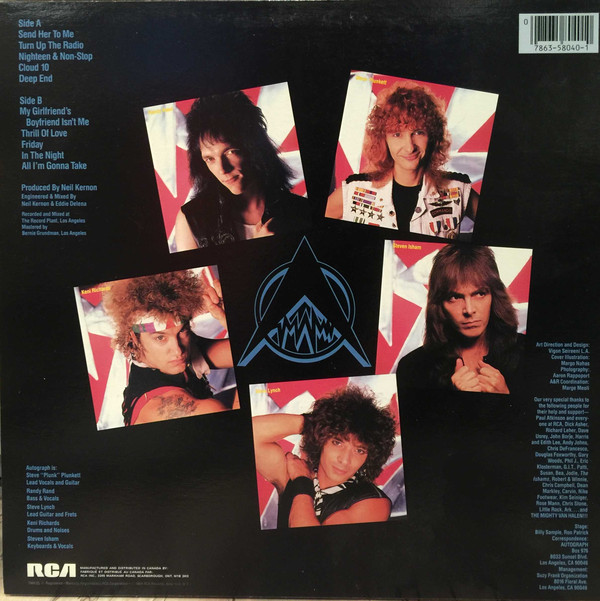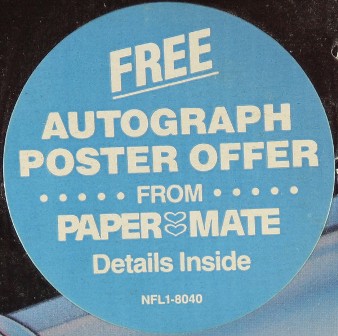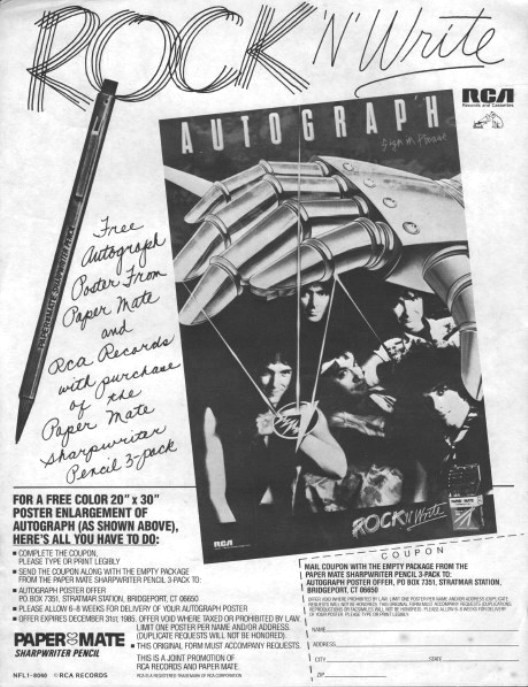 Released 15 october 1984
Here's a borderline entry for my site.  
That is, Sign In Please registers pretty low on the "heaviness" scale, drifting dangerously close to straight up AOR.  
Sign In Please was Autograph's debut and it came on the heels of an apparently impressive showing as a supporting act
on tour with Van Halen.  
The album's lead single was the inescapable (and irresistible) Turn Up The Radio.  
Pretty much a "classic" of the era.  
(Turn Up The Radio recently showed up in the shockingly awful 2010 movie Hot Tub Time Machine.)  
Just a perfect pop-metal song with a great intro.
(the album is certified gold).  
Hoping for more stuff on par with Turn Up The Radio, was greeted with weak sauce.
Sign In Please simply does not rock.  
The occasional heavy guitar shows up from time to time, and some wicked solos to boot,
but fans of hard rock may want to pass on Sign In Please.  
One cut, Thrill Of Love, sounds like a long-lost outtake from the infamous Rothchild/Diggler studio session in Boogie Nights.  
(You know, the one that gave us the immortal The Touch and Feel The Heat.)


Similar topics
---
Permissions in this forum:
You
can
reply to topics in this forum