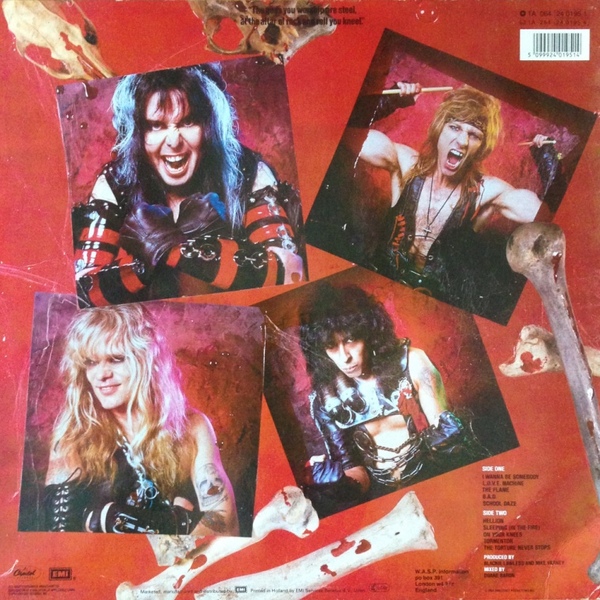 Released 17 august 1984
What W.A.S.P. lacked in good looks, they made up for in lack of talent.  
Ha!  Okay, that was a low blow.  
But I don't get too excited over W.A.S.P. these days.  
Far removed from the gimmicks, the spectacle, and the shock tactics that W.A.S.P. rode to success,
all that we have left to consider today is the actual music W.A.S.P. left behind.  
That's a shoddy proposition.  
What we have here is a real shitty mix, with annoying drums way out front.  
A difficult listen, and Blackie Lawless' wrecked voice, above all, takes a dump on my chest.  
He makes that dude from Ratt sound like Luther Vandross for Christ's sake!  
A few good moments here and there, like I Wanna Be Somebody and The Flame.  
But jeesh guys, what's the big deal?  
There's just a tremendous lack of charisma here.

---
Permissions in this forum:
You
can
reply to topics in this forum