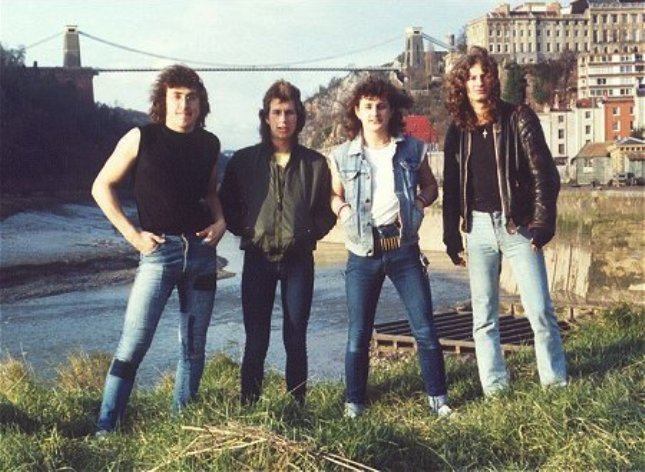 Name: Jaguar
Style: Speed Metal + Thrash Metal
Band created: Bristol
Year: 1979
Musical influence: Motörhead + Metallica
Original members:
Vocals – Paul Merrell
Guitars – Garry Pepperd
Bass – Jeff Cox
Drums – Chris Lovell
Discography:
1983...Power Games
1984...This Time
2000...Wake Me
2003...Run Ragged
2009...This Time (Remaster)
2014...Metal X
Jaguar played faster and more aggressively than any other band during the early days of the NWOBHM movement and,
according to the band's history, they are considered among the inventors of the speed metal and thrash metal subgenres.
They were influential for many other bands in later years, including US bands such as Metallica.

Garry Pepperd talked about their music style:
I suppose you could say we were thrash metal and speed metal before there was such a thing.
We were part of the second generation of the New Wave of British Heavy Metal I suppose,
ourselves and Raven were playing music a bit faster than bands like Saxon and Tygers of Pang Tang.
We were really playing something that is gonna be influential, although we never knew it at that time.


Similar topics
---
Permissions in this forum:
You
can
reply to topics in this forum