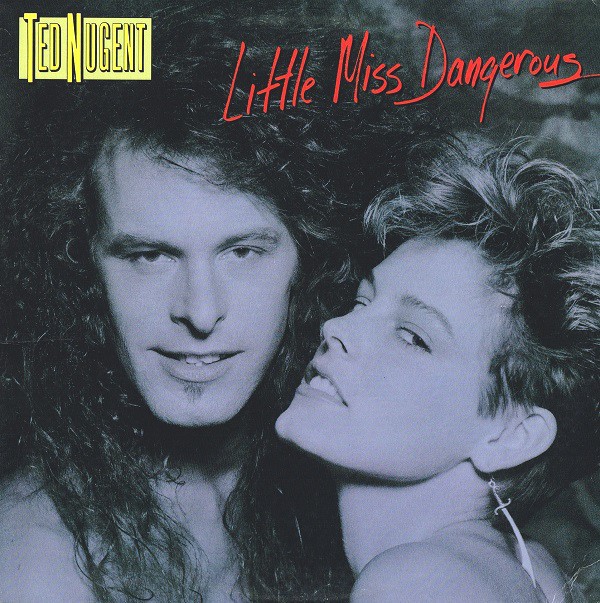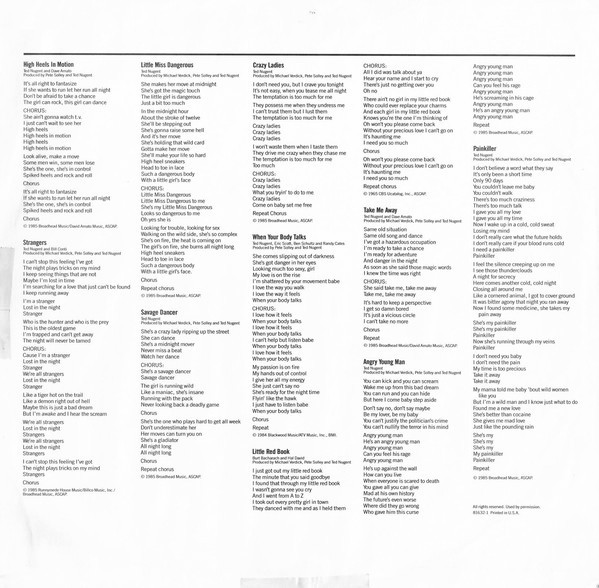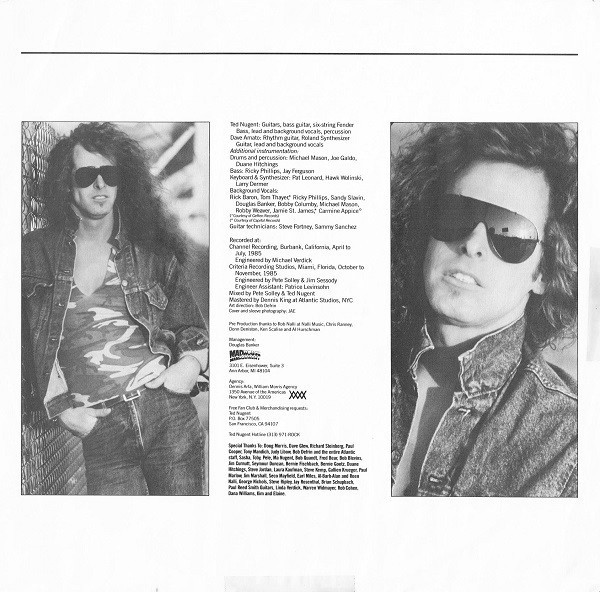 Released 12 march 1986
I first heard this album when it came out in the mid-eighties and I noticed that it was something far different
that what Ted had put out there in the past.
The usual themes with the lyrics in "High Heels in Motion" and "When Your Body Talks" but the guitar work is much different
than from any other Nugent album.
You get some of the old licks, but I think I'm hearing the use of guitar "toys" on this one, something that Ted avoided in the past.
My favorite tune has to be "Painkiller", fast moving and fun.
This was very hard to find, It seems that this album after it's original release was swept away and concealed from the public.
"michael waite" is dead on.
This ain't the Nuge you're used to, but give it a chance and you'll dig it.
I heard "little red book" back when it came out and called into the radio station asking who covered it.
The DJ said Nugent and I didn't believe him.
Two weeks of it running thru my head and I bought the album, and uh oh most of the other songs were stuck in my noggin too.
It's not classic MCMM but it is good stuff!
I have been waiting for "Little Miss Dangerous" to hit iTunes just to download the title track.
No surprise Ted has tried to hide this record's existence.
It's an embarrassing compromise in his flailing attempt to stay commercially viable in a time when pretty hair bands
were taking over from the old arena rockers.
But the title tune was the focal song of maybe the greatest episode of "Miami Vice."
This gorgeous chick was a psycho murderous hooker, and the Nooge's song was a perfect fit.
It's a great listen.
The rest is shameful.
If Ted hadn't gone all ego and broke up the band that recorded the "Ted Nugent" solo rebranding back in the mid-Seventies, I bet we would have gotten a lot more and more memorable music out of Nugent. No, Ted, I can't stand to listen to you sing. Derek was a better singer. Meat Loaf was a better singer. Don Van Vliet would have been a better singer.
But Ted is an extraordinarily talented guitarist.
"Tooth Fang and Claw" and "Ted Nugent" were spectacular recordings that belong in your collection.


Similar topics
---
Permissions in this forum:
You
can
reply to topics in this forum