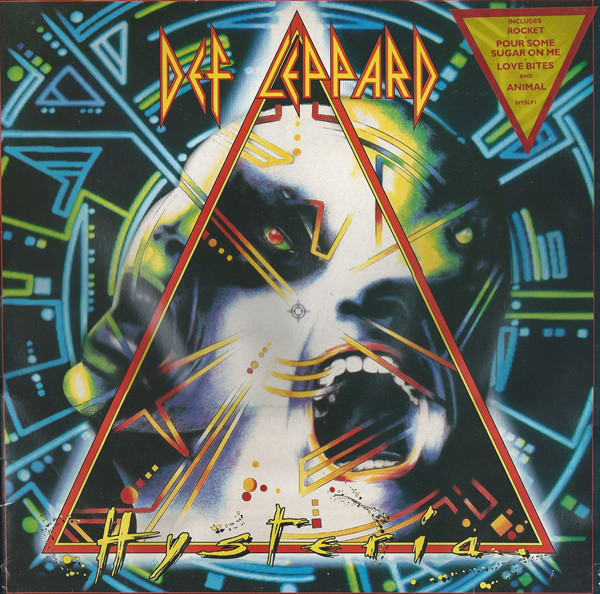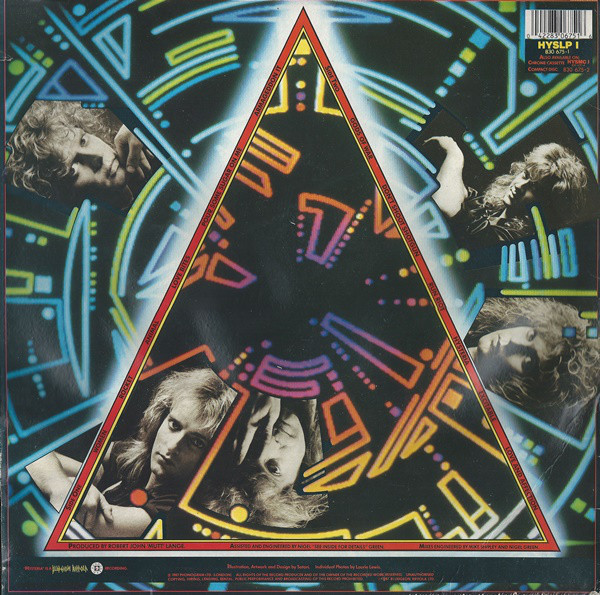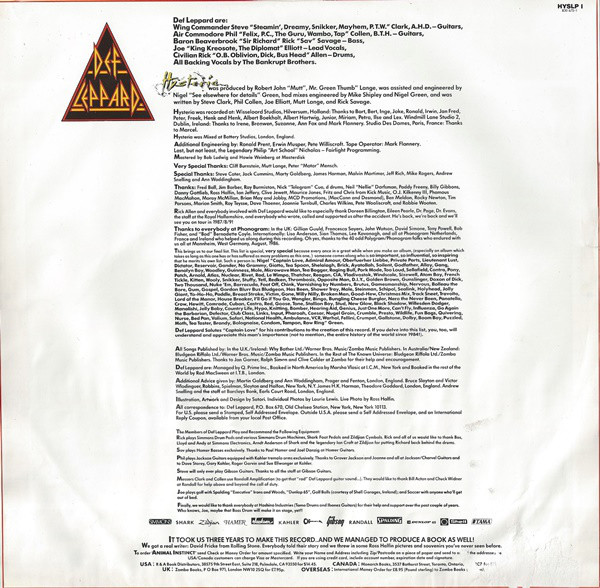 Released 3 august 1987
Hysteria was a blockbuster album!  
Seven of the twelve songs on Hysteria were released as video singles — including every song on side one!  
There was no escaping Def Leppard in 1987 and 1988.  
Yet, this was as much of a Mutt Lange (producer and co-writer) album as it was a Def Leppard album.  
Lange's production went far beyond the slick commercial sounds favored by hair metal bands of the day.
Layer upon layer of vocal tracks were poured gluttonously over a cavernous electronic drum sound.  
This was not the AC/DC-style Def Leppard that we once heard on the crunchy High 'N' Dry album.  
These were cyborgs at work!  
Automatons if you will.  
In many ways, Hysteria does not sound like the work of a band.
Rather, Hysteria seems more like a project.  
Though Lange's masturbatory production sounded cold and inhuman, Hysteria just seemed to defy logic —
winning over many a rock purist, as well as every kid aged 10-20 in those crazy late eighties years.  
Pour Some Sugar On Me became an instant classic upon its release as a single.
Today it stands as the greatest strip club anthem of my lifetime.  
Other personal faves include Animal and Hysteria.  
There's a few weaker moments on side two of Hysteria, so it's not all hits,
but DAMN side one is so sticky 'n sweet that I've got diabetes just thinking about it!

---
Permissions in this forum:
You
can
reply to topics in this forum