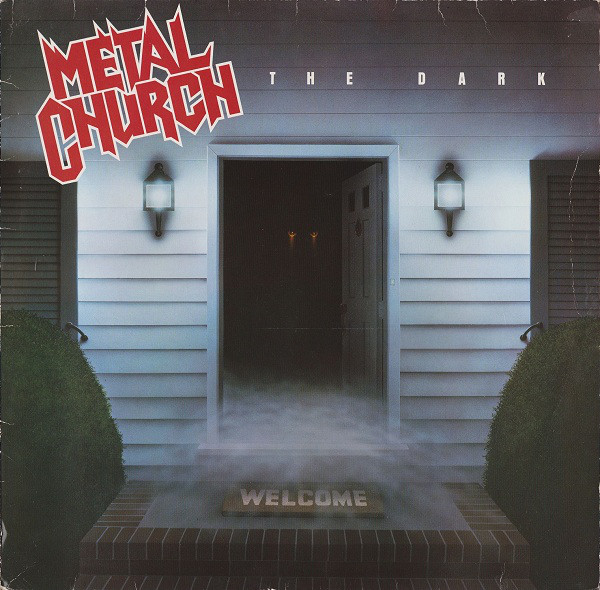 Released 6 october 1986
Metal Church's sophomore album was another crushing metal beast.  
Kicking off with the speed machine Ton Of Bricks (great lyrics!) and closing with the rampaging Western Alliance, The Dark
is an album begging to be played at max volume.  
This album features Metal Church's most famous song (I think?), the brooding Watch The Children Pray,
as well as my personal favorite Metal Church song (from the David Wayne years, anyway) Method To Your Madness.  
It was Ton Of Bricks, however, that actually introduced me to Metal Church as a young, impressionable pre-pubescent.  
At that time it was the heaviest song I had ever heard.  
To that point in my life, I had been raised by the likes of KISS, Twisted Sister, Quiet Riot and Ozzy (all great, by the way).  
But Ton Of Bricks showed me there was an even heavier sound out there.  
Faster, louder, and meaner.  
Something that could work me up into a frenzy (or as my brothers and I would affectionately call it, a "mental spaz").  
It was a baptism of sorts, into the Church of Metal.  
Still worshiping faithfully to this day.  
Ain't religion cool?
The ripper:
Voice and music too similar ACCEPT German band...  



Similar topics
---
Permissions in this forum:
You
can
reply to topics in this forum