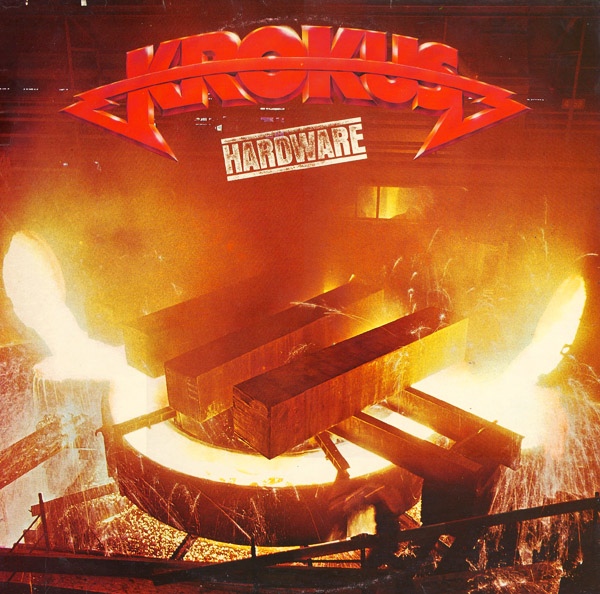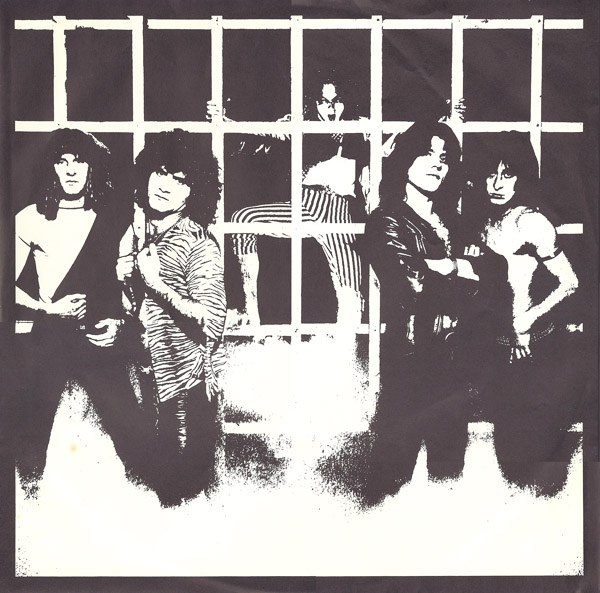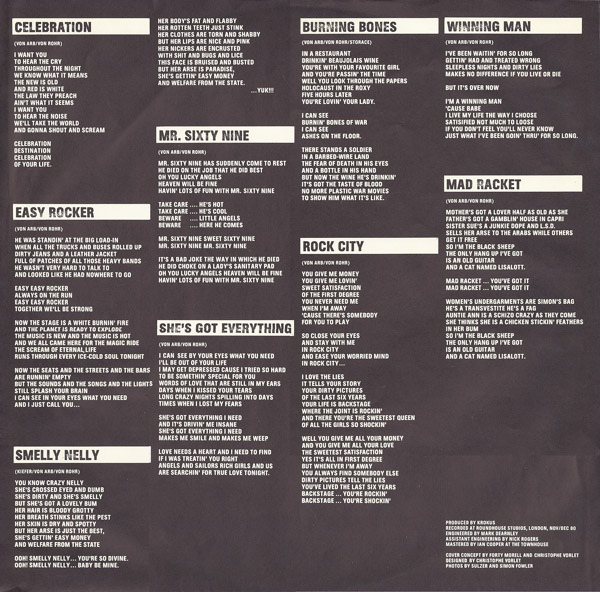 Released 18 february 1981
Released in 1981, it was the album that broke Krokus in North America.
Their earlier efforts, Pay It in Metal, and Metal Rendez-Vous were very rough around the edges.
(Although Rendez-Vous did contain some very catchy tunes.)
Hardware contained semi-hit single, Burning Bones.
Many people thought this was AC/DC when they first heard it.
The sound is very similar to Bon Scott-era AC/DC, including the vocals of Marc Storace,
who was the son of an opera singer, and possessed a vocal range of several octaves.
Most of the album is fairly uptempo.
She's Got Everything picks up after opening track Burning Bones, and then leads into a very strong, mid tempo tune, Winning Man.
Oddly enough, Krokus would re-record Winning Man on their 1987 release, Heart Attack- and not for the better.
Mainly what made the songs on Hardware so good, was the slightly less commercial feel they had,
in contrast to later Krokus albums.
There are fun moments, such as side 1 closer, Smelly Nelly, and the very un-subtle Mr. Sixty-Nine.
The rest of side 2 (again my vinyl years) has good hard rockers: Easy Rocker, Rock City and Mad Racket.
All three are solid.
The album ends with Celebration.
An odd song which starts slowly with a lone guitar, foot-stomp drum sounds, and Storace's superb vocal work.
It eventually explodes into full hard rock and ends with a chorus repeated over and over for a couple of minutes.
Sound boring?
No way!
I defy you to listen to this song and not have it going through your head all day.
This album had the classic Krokus lineup, with Storace, Fernando Von Arb (guitar), Chris Von Rohr (bass), Tommy Keifer (guitar)
and Freddy Steady (drums).
INFO: The tracks of the US and European release are not in the same order.
Last edited by The ripper on Tue 22 Mar - 18:54; edited 1 time in total
Last edited by The ripper on Tue 22 Mar - 18:55; edited 1 time in total


Similar topics
---
Permissions in this forum:
You
can
reply to topics in this forum