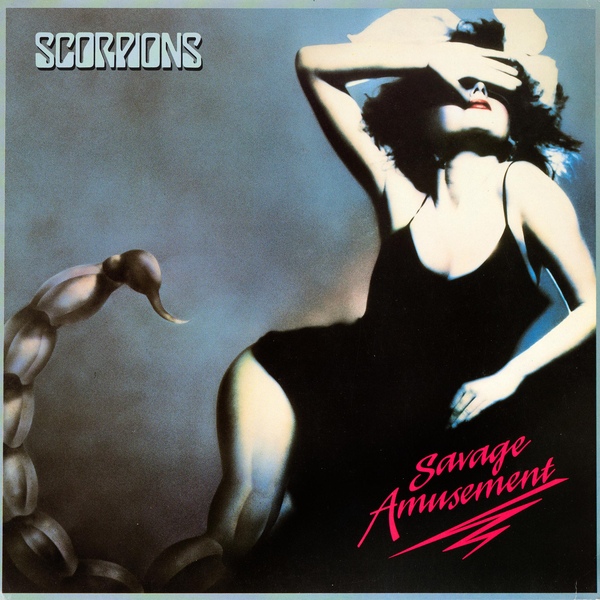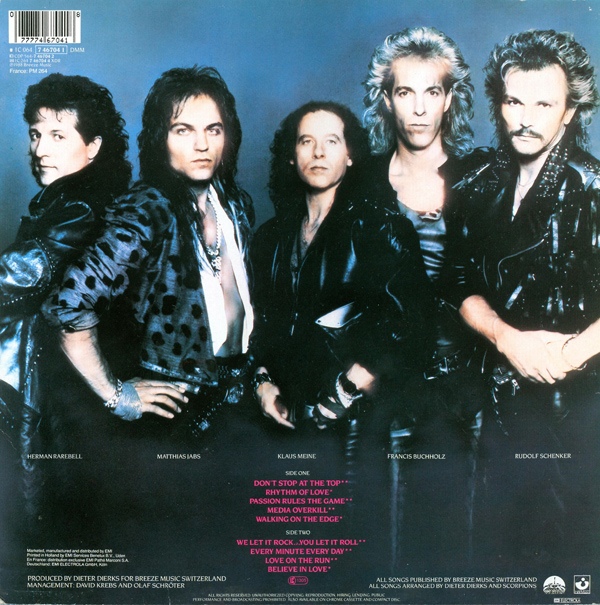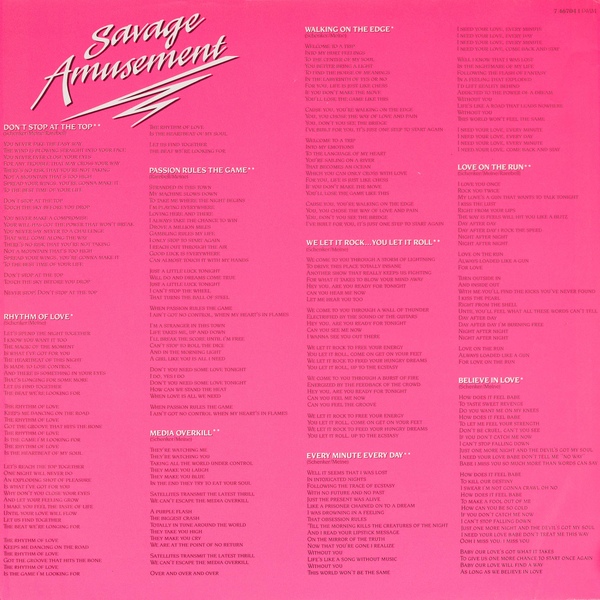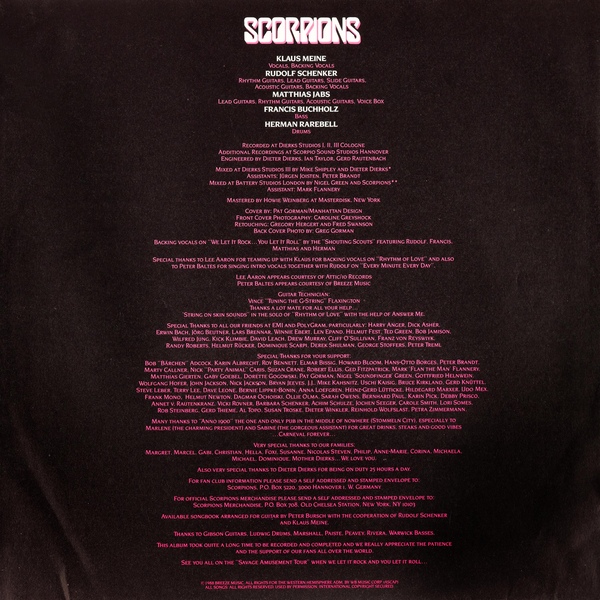 Released 16 april 1988
It had been four years since Scorpions' last full-length LP.  
Back in 1984, Scorpions released the spectacular Love At First Sting (their third awesome album in a row).  
A massive world tour ensued (documented on the 1985 double live gonzo World Wide Live).  
Then the band took a well-deserved break.  
A few years later, fans were finally relieved of their worthless Scorpions-free existence when Savage Amusement hit the streets.  
However, something strange happened.  
The album wasn't the tits.  In fact, for this Scorpions fan, Savage Amusement is a minor disappointment.  
But bad Scorpions is still good music.  
So even if Savage Amusement doesn't quite measure up to Scorpions other 1980's albums,
there's still plenty to enjoy about this old fossil.
The album's opener is a quintessential Scorpions tune, and I love it!  Don't Stop At The Top is Scorpions at their accessible,
anthemic hard rock best — a great way to start the album.  
Rhythm Of Love follows.
This song came out as the album's first single.
...The latter is just another great Scorpions power ballad.  
Scorpions were one of the best in the biz when it came to emotive, overblown rock ballads.  
Extra points awarded for Dieter Dierks' punchy production job.
Last edited by The ripper on Sun 6 Mar - 15:20; edited 1 time in total


Similar topics
---
Permissions in this forum:
You
can
reply to topics in this forum