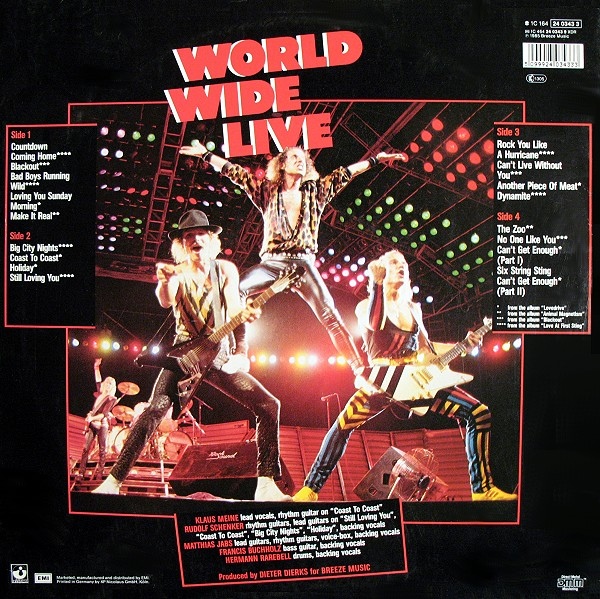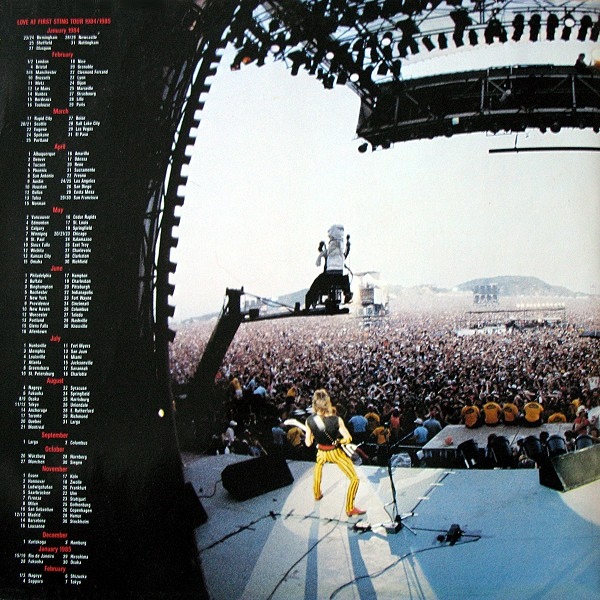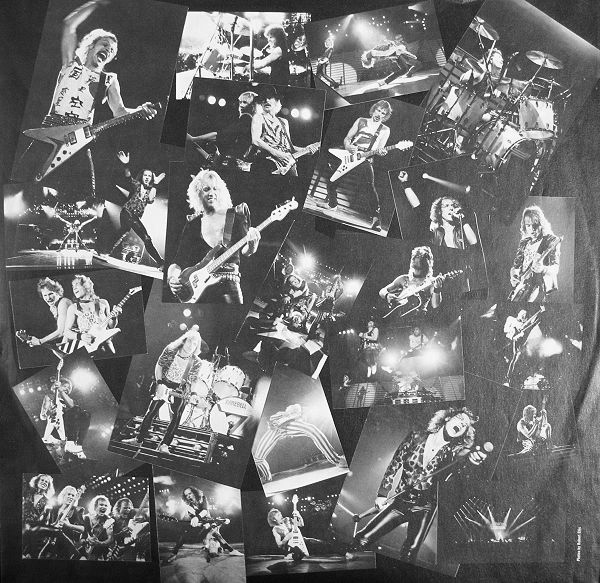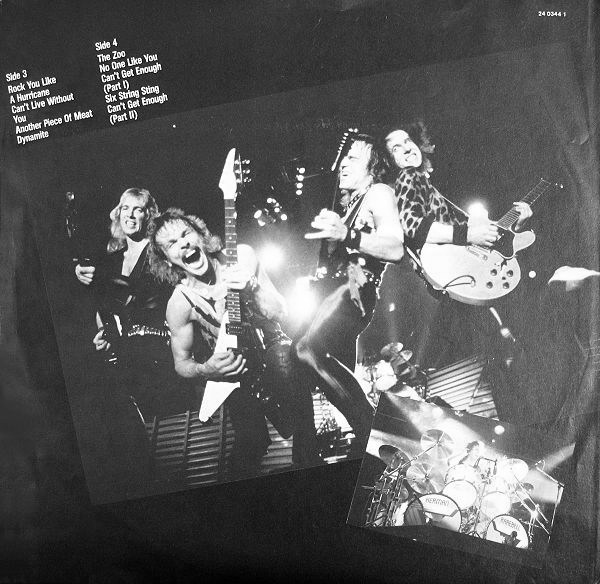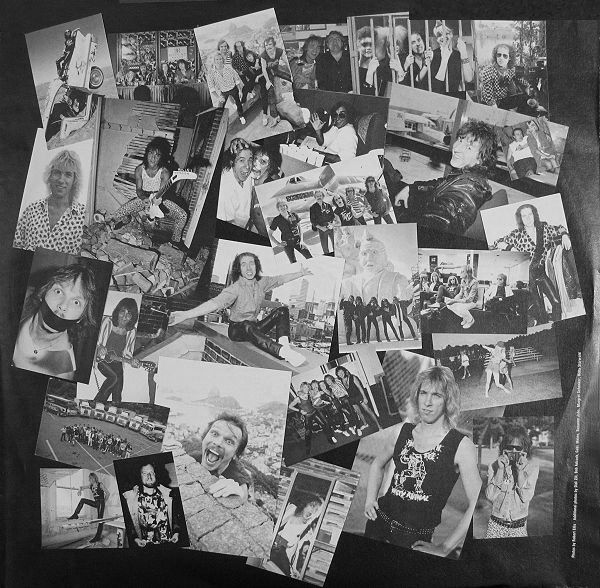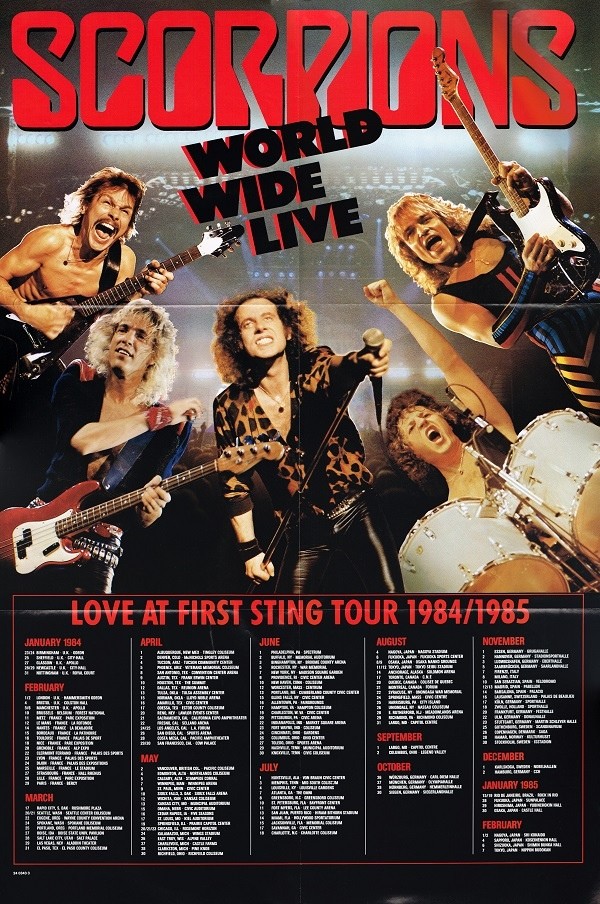 Released 20 june 1985
I pretty much ignore live albums.  
I just don't find them essential.  
Live albums, in almost all cases, are inferior to studio albums.  
There are very few live albums I ever listen to (Ozzy's Speak Of The Devil is one of them).  
While it can be very interesting to dissect a band's on-stage performance with a live album,
one can never really know how much of the record is actually "live", and how much of it has been doctored in the studio post-production.  
So the whole appeal of a live album is lost on me.  
Are we hearing a true live recording, warts and all?  
We rarely know for sure.
World Wide Live was recorded during Scorpions' massive world tour to support their Love At First Sting album.  
World Wide Live was originally released as a double album consisting of nineteen tracks culled from Scorpions' stellar run
of albums from 1979-1984.  
The albums covered were Lovedrive (1979), Animal Magnetism (1980), Blackout (1982), and Love At First Sting (1984).  
Those last three LPs, in particular, make up one of the best "back-to-back-to-back" string of consecutive albums in metal history!  
As such, the playlist here is beyond reproach.  
It is perfection.  
Simply put, this is one of the best bands ever in their absolute prime.  
And it sounds like Scorpions really delivered the goods on stage (again, if we are indeed hearing an untouched, totally live recording).  
However, none of the live cuts here are better than the studio originals.  
That's just a fact.  
It's interesting to hear Klaus' indecipherable stage banter between songs (that's one thick accent, Klaus).  
He was a pretty gregarious bastard, receding hairline be damned.  
Nevertheless, my suggestion is to splurge for the aforementioned studio albums if you want the definitive versions of these monster cuts.


Similar topics
---
Permissions in this forum:
You
can
reply to topics in this forum