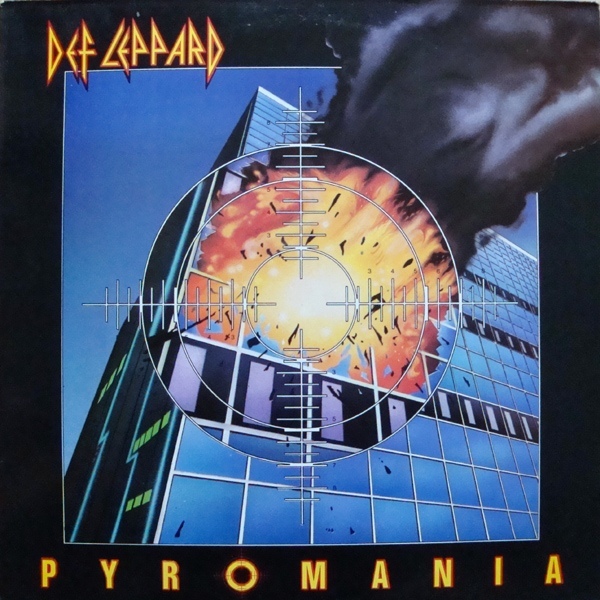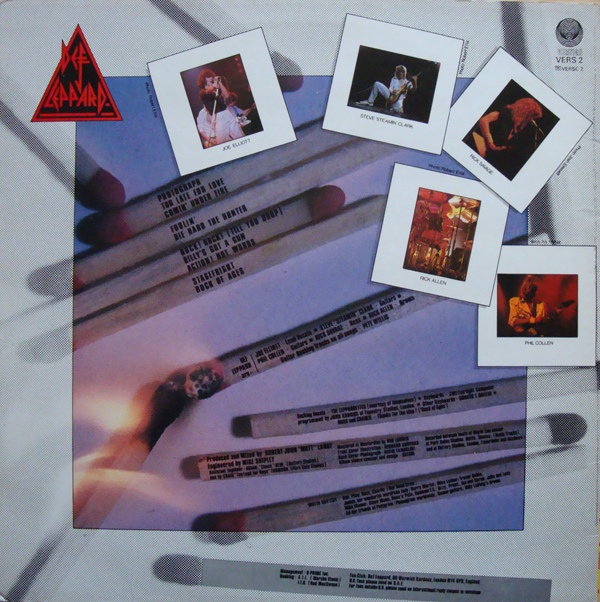 Released 20 january 1983
Astonishingly, Def Leppards's Pyromania has reached diamond certification in the States.  
That's over 10 million copies sold!  
I thought Mutt Lange was instrumental in bringing the best out of Def Leppard on their excellent sophomore album High 'N' Dry.  
Lange, renown producer of AC/DC's Highway To Hell and Back In Black,
extracted a lean and mean AC/DC-esque crunch from the young Leps on High 'N' Dry.  
For Pyromania, however, Lange overproduced the band, softening their edge a bit.  
Instead of AC/DC, Lange produced the band to sound a bit more like another band he had worked with, Foreigner.  
I would have much preferred a repeat of the High 'N' Dry formula.  
(But the record sales speak for themselves, I guess.)
These days, its hard for me to even gauge what I really think of the Pyromania album.  
Since about half the songs on Pyromania are such well-worn, omnipresent radio staples,
I have no urge to hear them ever again.  
Unfortunately, I don't get any enjoyment out of Foolin', Rock Of Ages, Too Late For Love,
or Photograph anymore due to their ubiquitous over-saturation.  
I can only rely on my hazy memories of youth and judge Pyromania by how much I enjoyed these songs
when they were fresh in my ears.  
Nowadays, my visitations to Pyromania are few and far between,
and pertain almost entirely to my lust for the rousing album opener Rock Rock (Till You Drop),
a track that radio has mercifully let be.  
Nevertheless, one can't deny Pyromania's place in the hard rock lexicon;
a blockbuster release that will live on as an enduring classic as long as rock has any relevance left.
The ripper:
Very good production!
sales confirm



Similar topics
---
Permissions in this forum:
You
can
reply to topics in this forum