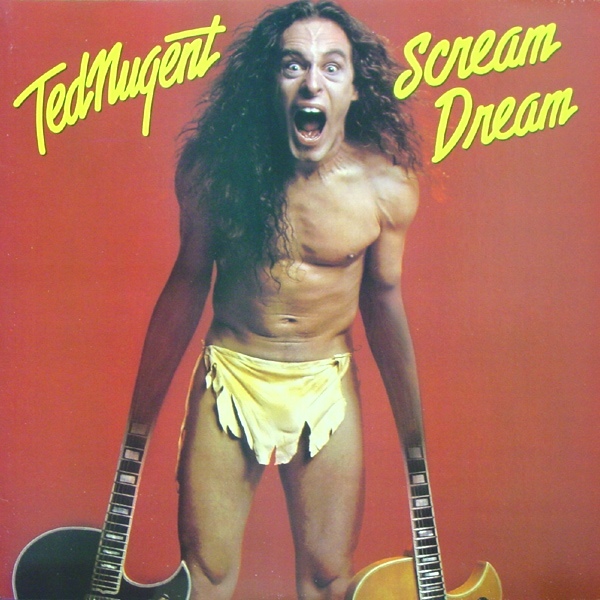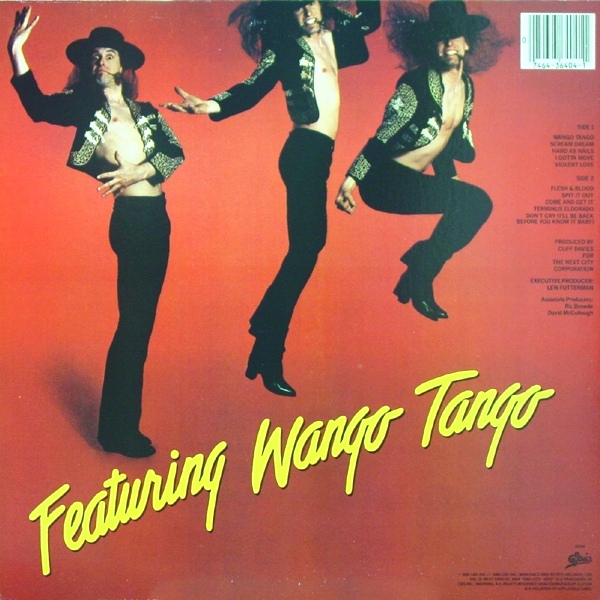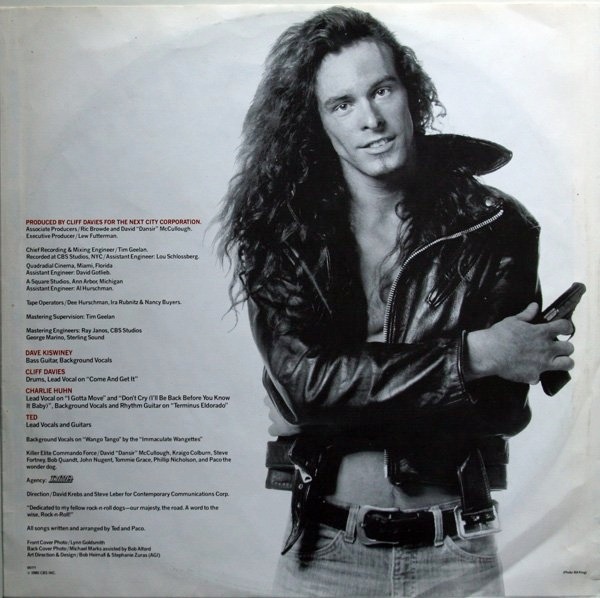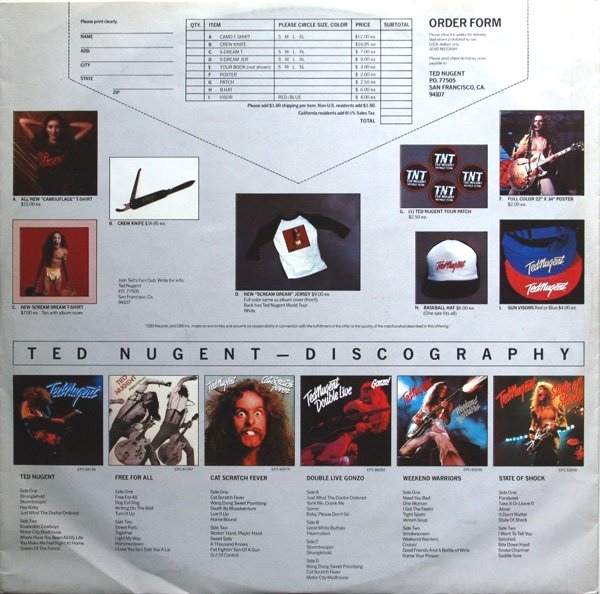 Released 13 june 1980
Call him The Nuge.  
Call him Uncle Ted.  
Call him The Motor City Madman.  
I shall call him "asshole".  
Having seen Ted Nugent multiple times on various VH1 shows in the 2000's reinforced my belief
that too much exposure to rock and roll stars is always a bad thing.  
So many of these rock stars are just complete douches once you "get to know them",
whether it be by reality TV, or tell-all books, or what have you.  Ignorance is bliss, I say.  
I guess that's why, despite worshiping hard rock and heavy metal music for my entire life,
I have never had any interest in actually meeting a rock star.
Scream Dream was the last Ted album to reach gold status, as the eighties saw his career take a commercial downturn.  
Many consider Scream Dream to be the last album of Ted Nugent's glory years.  
There are ten tracks, and Ted provides vocals on all but a few.  
Drummer Cliff Davies sings one cut, and guitarist Charlie Huhn pitches in for a deuce.  
Needless to say, the album is a pretty fun ride, steeped in seventies style hard rock, with nods to rhythm and blues and old-style rock n' roll.  
Wango Tango is the album's best known cut; and its pretty good except for the spoken word part which finds Ted acting borderline retarded.  
Other faves include Hard As Nails and Spit It Out.  
I have Scream Dream on cassette, but still haven't got around it to updating to CD.  
I guess you could say Scream Dream falls just shy of essential.
The opinion of "the ripper"  

Why judge her private life?
Uncle Ted is a Hard Rock Yankee icon and until it gives back
on stage, the challenge is won!
Good electric album and sounds like lightning.
No cheating here, only Ted in action and uncontrollable guitar.

---
Permissions in this forum:
You
can
reply to topics in this forum