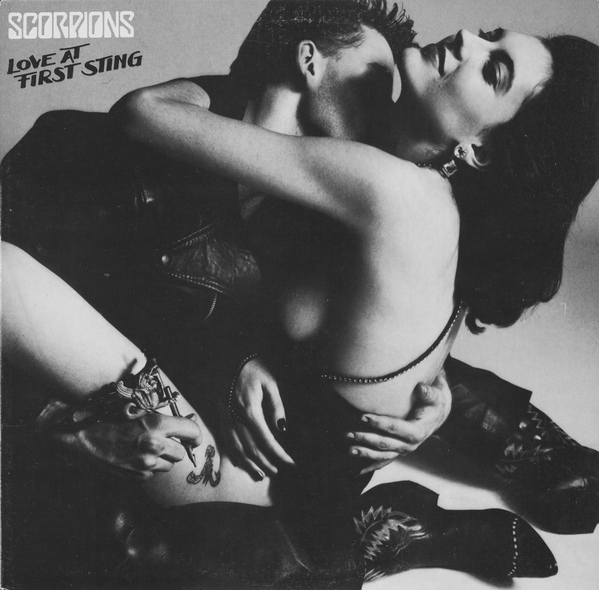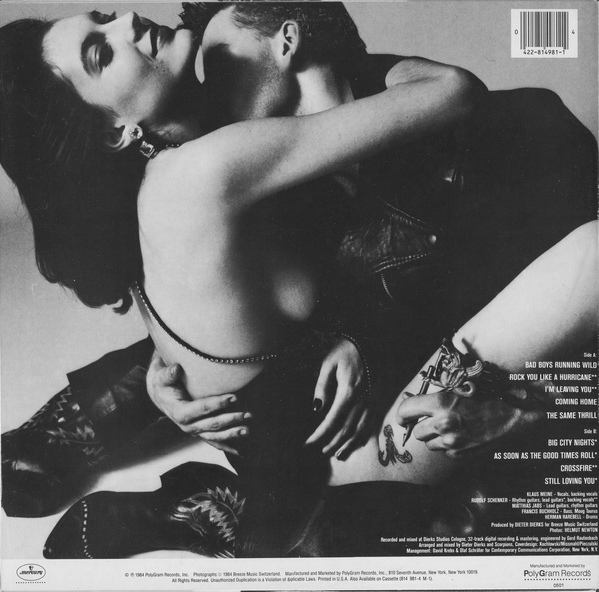 Released 27 march 1984
Scorpions in their prime!  
Few bands blended heavy metal fireworks with radio-friendly hooks like the mighty Scorpions.  
Love At First Sting is best known for its three FM radio staples —Rock You Like A Hurricane, Big City Nights, and Still Loving You.  
The first, Rock You Like A Hurricane, is such an unqualified classic that even your mother knows the words.  
And if you finally get sick of Rock You Like A Hurricane after hearing it a couple hundred times,
Big City Nights should be next on your list for a go-to track.  
This has long been my favorite Scorpions cut.  
There's just something hypnotic about the song's cool simplicity.  
Still Loving You closes the album, a ballad tailor-made for breaking out the ol' Bic.  
But the beauty of Love At First Sting lies not only in its triple-threat of "singles', but in its high quality deep cuts as well.  
Only the song The Same Thrill could be considered filler material.  
The highly melodic I'm Leaving You, the dynamic light and shade of Coming Home,
and the meat and potatoes power chords of Bad Boys Running Wild help to round out the album nicely.  
All in all, an album of complete ass ownage!


Similar topics
---
Permissions in this forum:
You
can
reply to topics in this forum