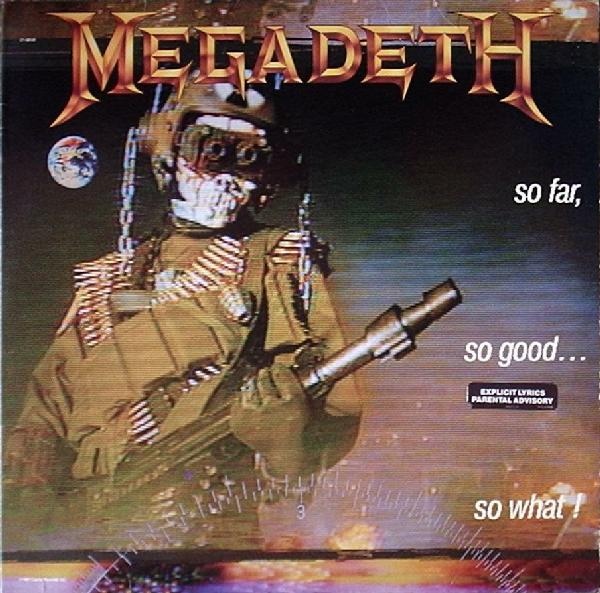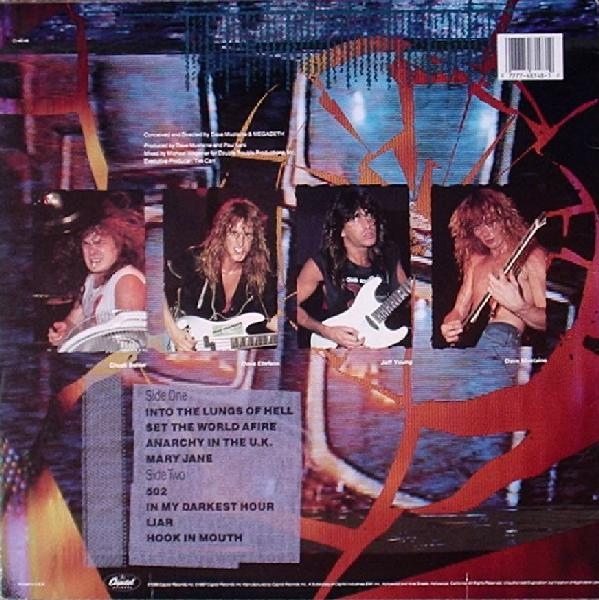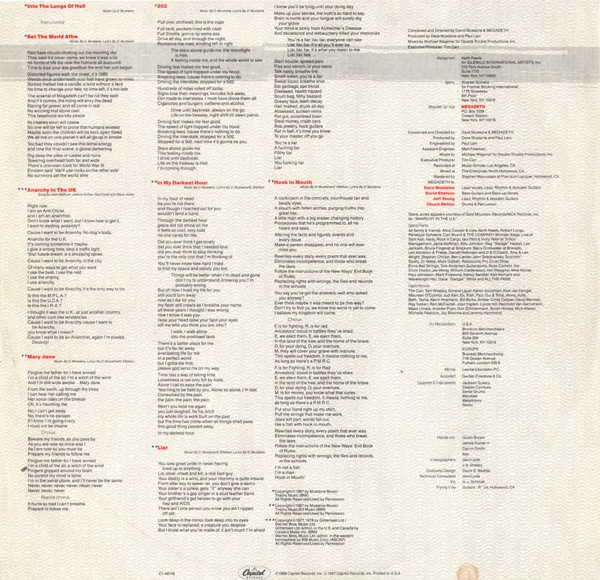 Released 19 january 1988
There we were, three albums into the Megadeth catalog, and the world still hadn't experienced the true metal genius of Dave Mustaine.  
That is to say, Mustaine's full potential as an artist had yet to be realized.  
That would happen on Megadeth's fourth album, a juggernaut known as Rust In Peace (1990)
— one of the best thrash albums to ever grace my stereo!  
With 1988's So Far, So Good… So What!, Dave Mustaine turned over half of the Megadeth lineup for an album
that would end up becoming somewhat of the "lost" Megadeth record.  
So Far, So Good… So What was not quite as good as the first two Megadeth albums,
and it certainly wasn't as good as the two albums that came after it.  
This was another war-zone Megadeth thrash record, flush with tales of Mustaine's self-loathing and self-destruction.  
These were, after all, Dave's prime heroin years (or so it has been reported).  
Though Mustaine's riff-writing was as creative as always, the songs themselves seemed to lack powerful, definitive payoffs.  
The production wasn't so great either (I'm talking about the original mix, not the remaster/remix from 2004).  
Nevertheless, Dave was just too talented to make a bad record (wasted or not).  
I think my favorite cut is Set The World Afire.  
Also, check out Liar — the lyrics are just a barrage of hate filled insults hurled towards ex-Megadeth guitarist Chris Poland.  
Let that be a lesson to you all — don't piss off Dave!

---
Permissions in this forum:
You
can
reply to topics in this forum