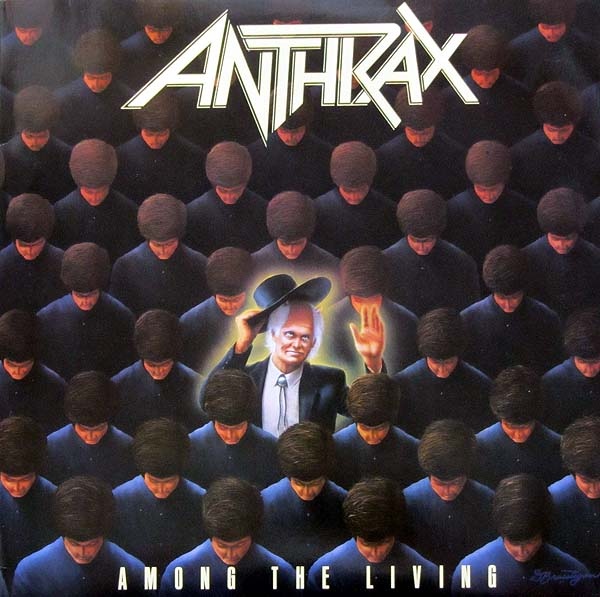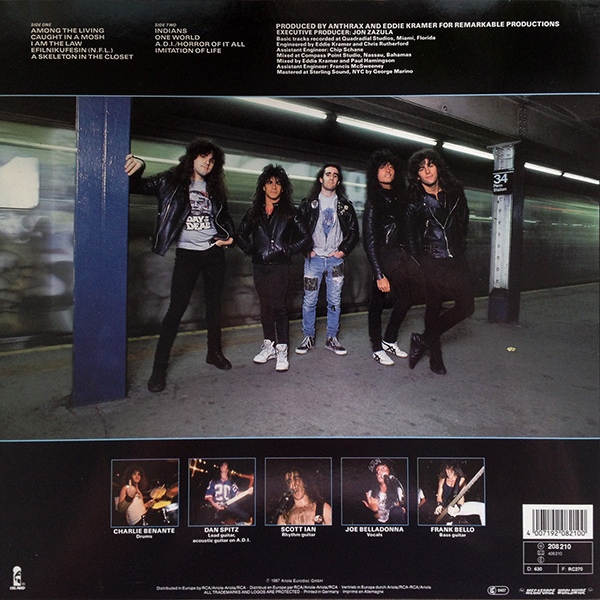 Released 22 march 1987
For my money, Among The Living is the best Anthrax album of 'em all!  
Coming off the successful Spreading The Disease LP of 1985,
Anthrax cemented their status as heavyweights in the world of thrash with this 1987 thrash classic.  
Anthrax were easy to like (IMO) because they were not afraid to show their sense of humor or reveal their inner-geek.  
Lyrics on Among The Living take their themes from comics (I Am The Law),
as well as Stephen King fiction (Among The Living and A Skeleton In The Closet).  
Other interesting topics include the drug-fueled downward spiral of John Belushi's last days,
and the plight of the Native Americans (a matter also tackled by Iron Maiden, Europe, and others).  
Anthrax's lyrical subject matter wasn't the only thing that made them stand out.  
They also had one of the only legit "singers" in thrash at the time (Joey Belladonna),
as well as one of the best drummers in the biz (Charlie Benante).  
All of it was held together by guitarist and brain-trust, Scott Ian.

---
Permissions in this forum:
You
can
reply to topics in this forum