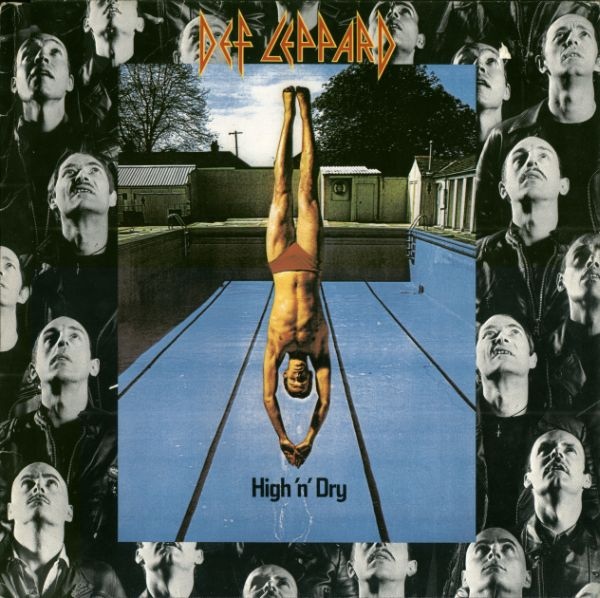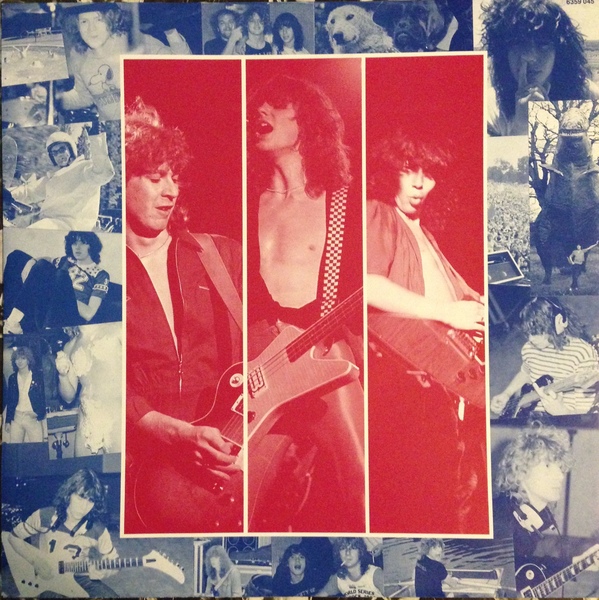 Released 11 july 1981
The Lep's second album, High 'N' Dry, was a marked improvement from their enjoyable but shaky debut On Through The Night (1980).  
No doubt that bringing in producer Mutt Lange was a major factor in Def Leppard's progression into bona fide hard rock masters.  
Lange gave High 'N' Dry a full-on Highway To Hell treatment.  
He clearly pushed Def Leppard into tightening their arrangements and giving these songs a lean and mean crunch.  
The gnarly opening riff of Let It Go starts the album off with a righteous crunch.  
Instantly, it is clear that the wide-eyed and youthful exuberance of Def Leppard's 1980 debut On Through The Night
has been left behind for a lean and mean AC/DC power surge.  
Standouts include High 'N' Dry (Saturday Night), You Got Me Runnin', and Mirror Mirror (Look Into My Eyes).  
High 'N' Dry is probably best known for launching one of Def Leppard's most enduring tracks, Bringin' On The Heartbreak.
Joe Elliot's vocals are also stretched to his physical limits.  
Elliot does a great job, he sounds raw and raspy.  
Drummer Rick Allen provides a rare two-armed attack, keeping the grooves tight.  
For those who have never taken the opportunity to delve into Def Leppard's pre-Pyromania catalog, get with it.  
This is Def Leppard at their heaviest and AC/DC-esque best.


Similar topics
---
Permissions in this forum:
You
can
reply to topics in this forum