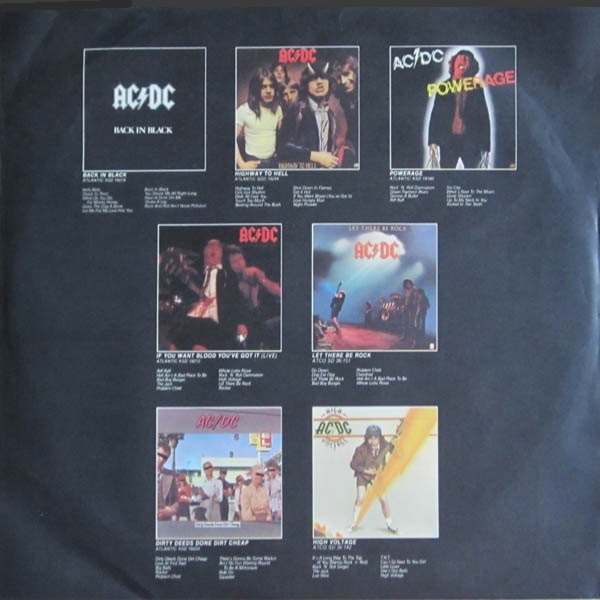 Released 24 september 1990
New decade.  
Same AC/DC!  
The Razors Edge (no apostrophe) was viewed as a big comeback album for AC/DC,
but true fans of AC/DC know full well they never went away.  
In fact, in my opinion AC/DC only made one lackluster album in the eighties,
Fly On The Wall (1985), and that was mostly due to really bad production.  
The Razors Edge was a huge commercial success for AC/DC thanks to its two instant classics;
Thunderstruck and Moneytalks.  
I find it amazing that a AC/DC, already living legends prior to The Razors Edge,
added two more massive notches to their belt some 15 years or so into their career!  
The remaining songs on the album are pretty good, though no real hidden gems to be found.  
(Favorite deep cut: Shot Of Love.)  
I'll be honest, I actually think this album's predecessor, Blow Up Your Video, was more consistent than The Razors Edge.  
But Blow Up Your Video didn't have two earth shattering classics like The Razors Edge.  
(Damn, Thunderstruck and Moneytalks RULE!)  
By the way, Brian Johnson's voice was still in poor shape here,
but the band didn't try to drown him out with reverb like they did with Fly On The Wall and Blow Up Your Video.  
AC/DC just put him out there for all to hear, polyp throat and all.


Similar topics
---
Permissions in this forum:
You
can
reply to topics in this forum