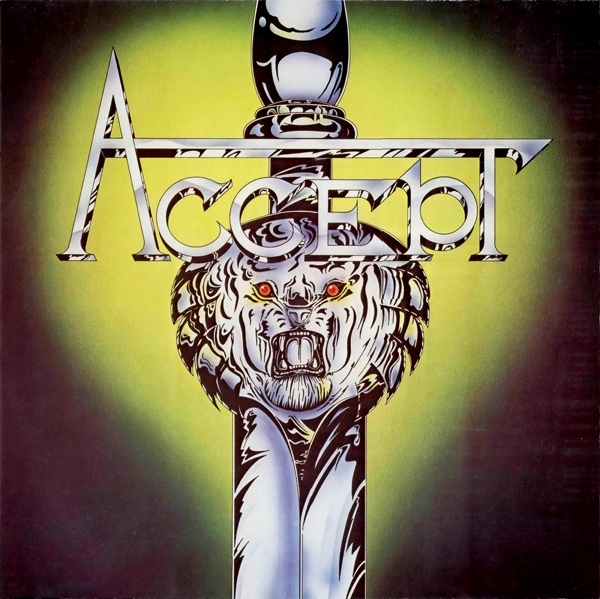 Released 2 june 1980
This was Accept's second album.  Some versions were simply titled Accept (and had a different cover).  
That's confusing because Accept's first album (1979) was also called Accept.  
Anyway, I'm A Rebel pre-dates Accept's "signature" sound which, IMO, began with 1981's Breaker.  
What we have here is a mixed lot.  
The album's best track is the title cut; a song that wasn't even written by Accept,
but rather by the older brother of AC/DC's Angus and Malcolm Young.  
Evidently, AC/DC actually worked on this song a few years earlier but never used it on an album.  
It's a simple tune, with a driving beat and Udo's best vocal on the LP.  
Bassist Peter Baltes provided vocals on two of the eight cuts on I'm A Rebel.  
The two songs, No Time To Lose and The King are both mellow and ballad-like.  
Baltes' voice is clean and ordinary, a stark contrast to the trollish shriek of Udo.  
No Time To Lose is pretty good, while The King is simply average.  
I would recommend the I'm A Rebel album only to curious Accept fans interested in hearing the band search for direction.

---
Permissions in this forum:
You
can
reply to topics in this forum