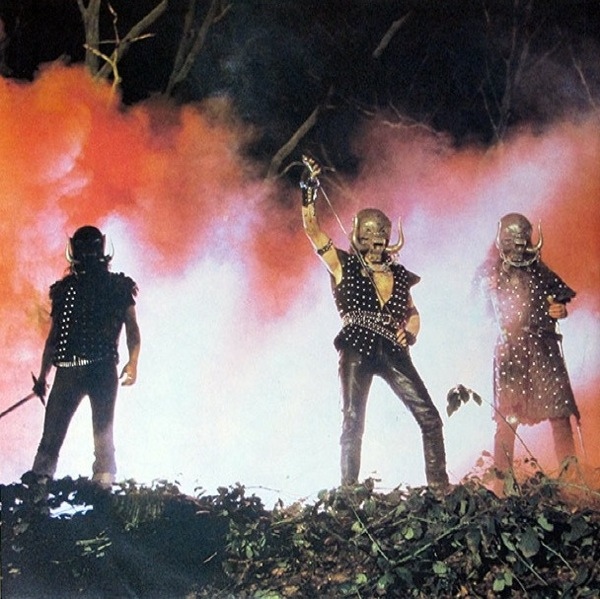 Released 17 April 1982
Coming off their chart topping success in the U.K. with the No Sleep 'Til Hammersmith live album,
Motorhead found themselves as unlikely commercial contenders.  
Their reign was short-lived, however, as the Iron Fist album found the band in full-on coast mode.  
Ever since, Lemmy and Motorhead have soldiered on as reliable road warriors,
known more for their consistency and stubborn resistance to change than for any hit songs or platinum albums.  
Not a bad racket actually, as these are the attributes that earn you die-hard fans,
and a legacy that surpasses anything chart topping albums can bring.  
Hey, they sell Motorhead shirts at JCPenney, so I guess it ain't all bad, eh?
Anyway, Iron Fist is a pretty lame effort by Motorhead.  
Only the title track goes down as a legit Motorhead "classic" in my opinion.  
America and (Don't Need) Religion are also okay, but many of the songs just never really take off.  
Heck, in 1982, the Motorhead-influenced band Tank totally mopped the floor with Iron Fist
on their much more inspired "Filth Hounds Of Hades" opus.  
After Iron Fist, Fast Eddie left Motorhead to form the pretty-cool Fastway,
a much different animal than the grimy meth metal of Motorhead.  
But there aren't any Fastway shirts at JCPenney, are there?

---
Permissions in this forum:
You
can
reply to topics in this forum