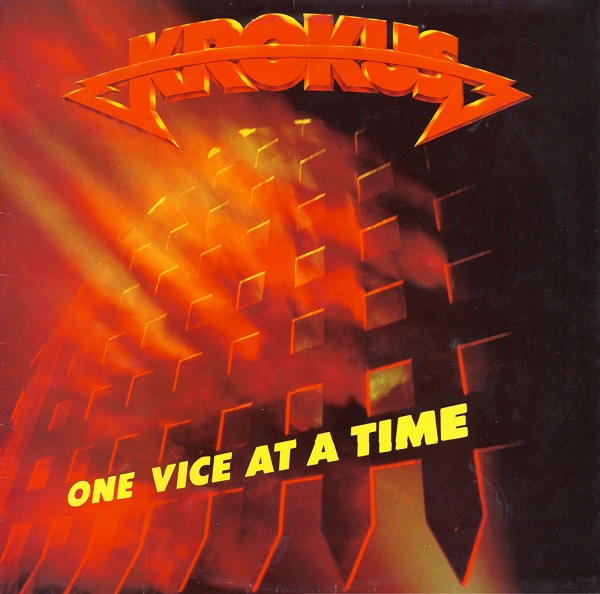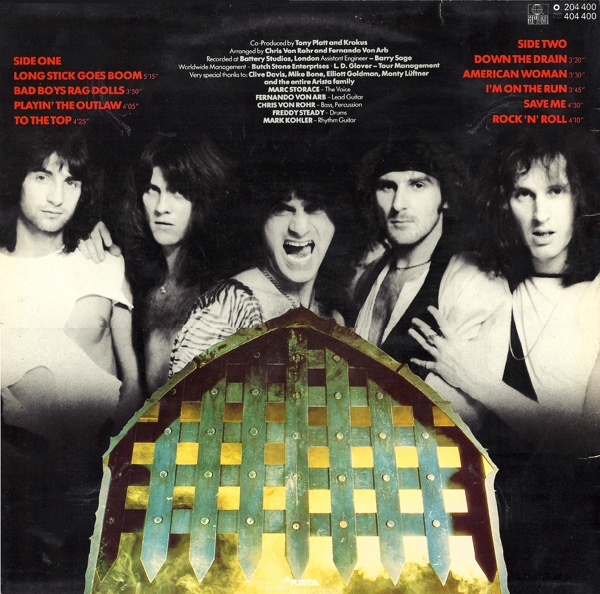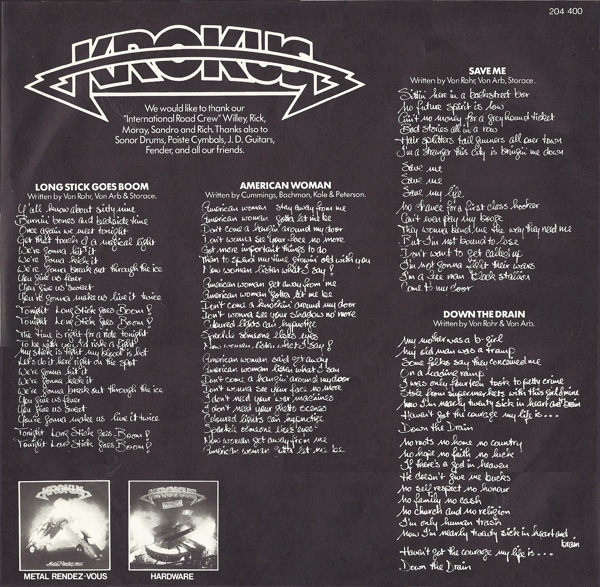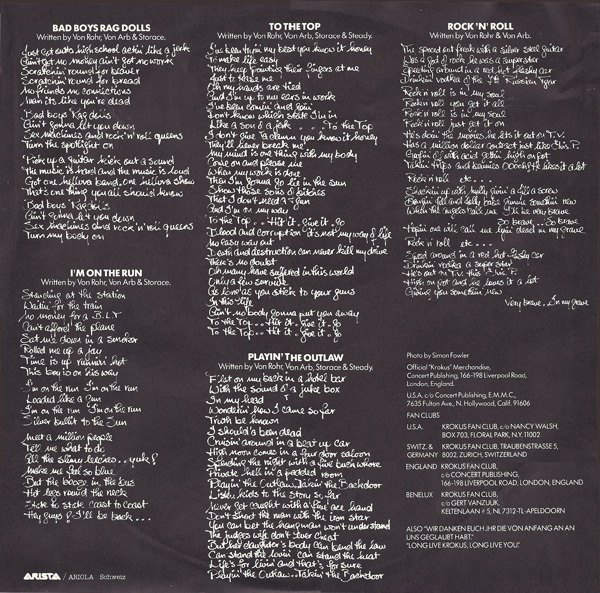 Released 1 March 1982
In the '80s there were a handful of bands who borrowed significantly from AC/DC, and did it with aplomb.
Though these records took queues from the classic AC/DC sound, the bands that recorded them added enough
of their own signature touches to avoid being wholesale rip-offs.
One Vice At A Time is pretty much the most essential AC/DC album ever created by a band not called AC/DC.  
While Krokus copped AC/DC in every way possible on this album, they did it so damn well, and with such passion,
that all you can do is tip your hat and enjoy the show.  
With their 1982 LP One Vice At A Time, pretty much said "screw it" and went out and made a full-blown AC/DC record!  
So, in a year (1982) that did not endow us with a new AC/DC album, Krokus went ahead and made what I believe to be
the greatest AC/DC album that AC/DC never recorded!  
Original?  
Hell no.  
Kick-ass?  
Yup.
Krokus had their AC/DC moves down pat.  The riffs were pure, high voltage, Young brothers.  
The guitar tone on One Vice At A Time had that same vintage AC/DC quality, maybe with a bit more overdrive.  
Marc Storace did one helluva Bon Scott impression (I don't think it was deliberate, Storace just sounded like Bon).  
He had more range than Bon, and a fierce scream to boot.  
While no one in hard rock history can go toe to toe with Bon Scott in the charisma department, Storace really did an excellent job here.  
And heck, lead guitarist Fernando Von Arb played far better solos than Angus Young, adding some '80s metal moves to his leads.
As for the songs, One Vice At A Time kicks off with a raucous dirty rocker called Long Stick Goes Boom.  
Let that one sink in for a second.  That's right, the song is actually called Long Stick Goes Boom, a premise so retarded it defies scrutiny,
and in fact might just be genius.  The party continues with Bad Boys Rag Dolls and Playin' The Outlaw,
two more choice cuts to show that Krokus were unapologeticly plugged in to that AC/DC-circa-Powerage electric outlet.  
To The Top and I'm On The Run also rock mightily, both containing memorable chorus refrains.  
In fact, the whole album swings a hefty sack of doorknobs.  
Only the cover of American Woman seems out-of-place.  
I would have preferred another Krokus original over a re-make such as this.
I guess, in the end, you can either dismiss One Vice At A Time as being an unoriginal bastard,
and therefore not worth your time, or you can embrace it like a lost AC/DC album.  I fall into the latter category (obviously).  
I actually think One Vice At A Time is as good, or better, than any of the '80s AC/DC albums (except Back In Black, of course).  
So, if you want blood… well… (as they say), you've got it.
Last edited by The ripper on Wed 23 Sep - 9:44; edited 1 time in total

---
Permissions in this forum:
You
can
reply to topics in this forum