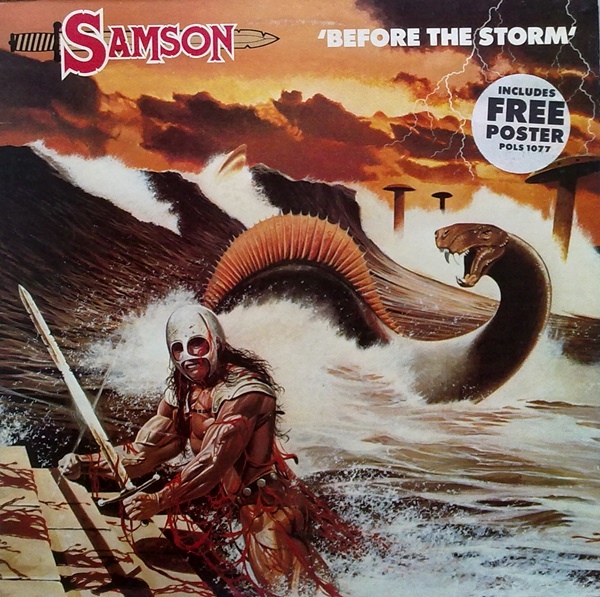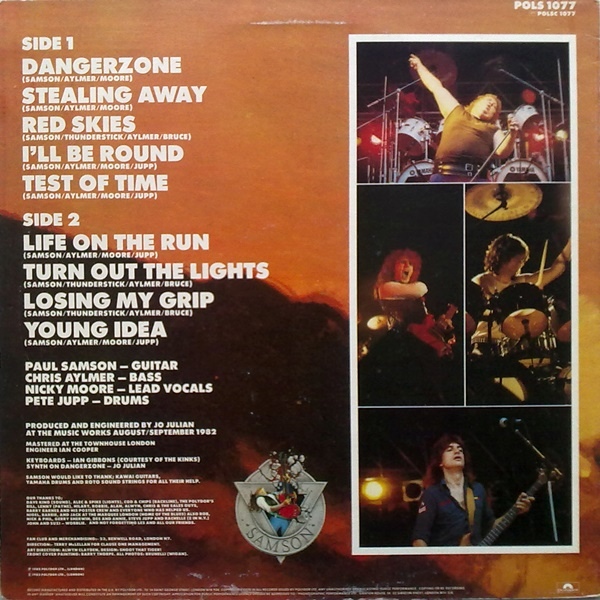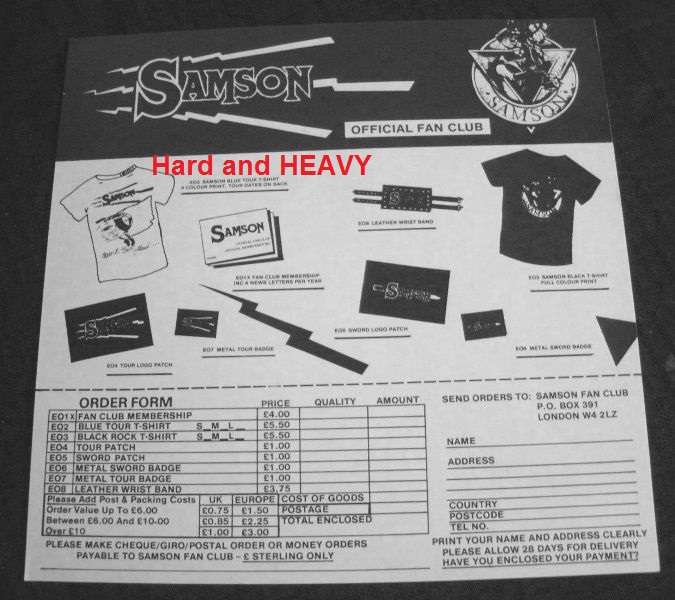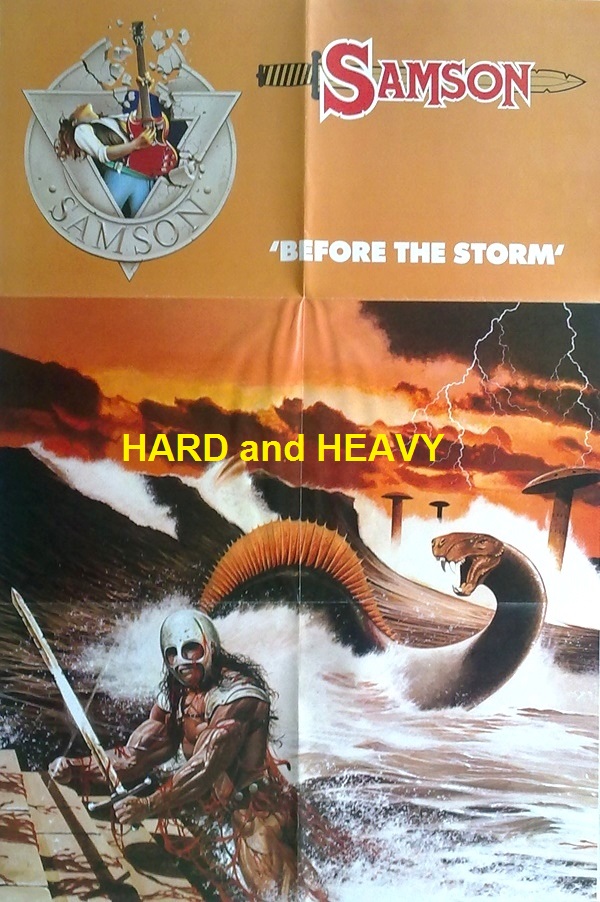 Released 18 october 1982
Before The Storm featured a much different line-up than Samson's previous LP Shock Tactics (1981).  
Gone was the gimp mask wearing "Thunderstick" from the drum kit (replaced by Pete Jupp),
and gone too was over-the-top vocalist "Bruce Bruce" (Bruce Dickinson), who found greener pastures with Iron Maiden.  
But fear not, rock fans, because the band's namesake, guitarist Paul Samson went out and got himself a fine singer in the person of one Nicky Moore.  
Moore's deep, rich, and soulful voice was a complete departure from the theatrical shenanigans of "Bruce Bruce".
The resulting album, Before The Storm, finds Samson heading away from the NWOBHM into a more old-school hard rock direction.  
This seems to suit Paul's playing just fine, as he always had a blue-collar, somewhat conventional, heavy blues approach.  
Nicky Moore's voice adds a different dimension to the Samson sound.  
His powerful pipes seem to throw a bit of a Southern rock twist into things.  
He has one of those voices that makes you think that he probably has a beard.
One of the unfortunate things about Samson is this:  Most "fans" discover Samson while retracing Bruce Dickinson's pre-Iron Maiden history.  
Therefore, unwarranted comparisons to Iron Maiden inevitably pop up.  
Worse yet, once Bruce was out of the band, most don't care to look at what Samson did without Dickinson. It's just stupid.  
Samson was so much more than Bruce Dickinson's first band. They sounded nothing like Maiden.  
So let's drop the preconceived notions about Samson, and don't be afraid to venture past the Dickinson albums into some ridiculously solid material.  
Try something new will ya?
Last edited by The ripper on Tue 15 Sep - 11:04; edited 1 time in total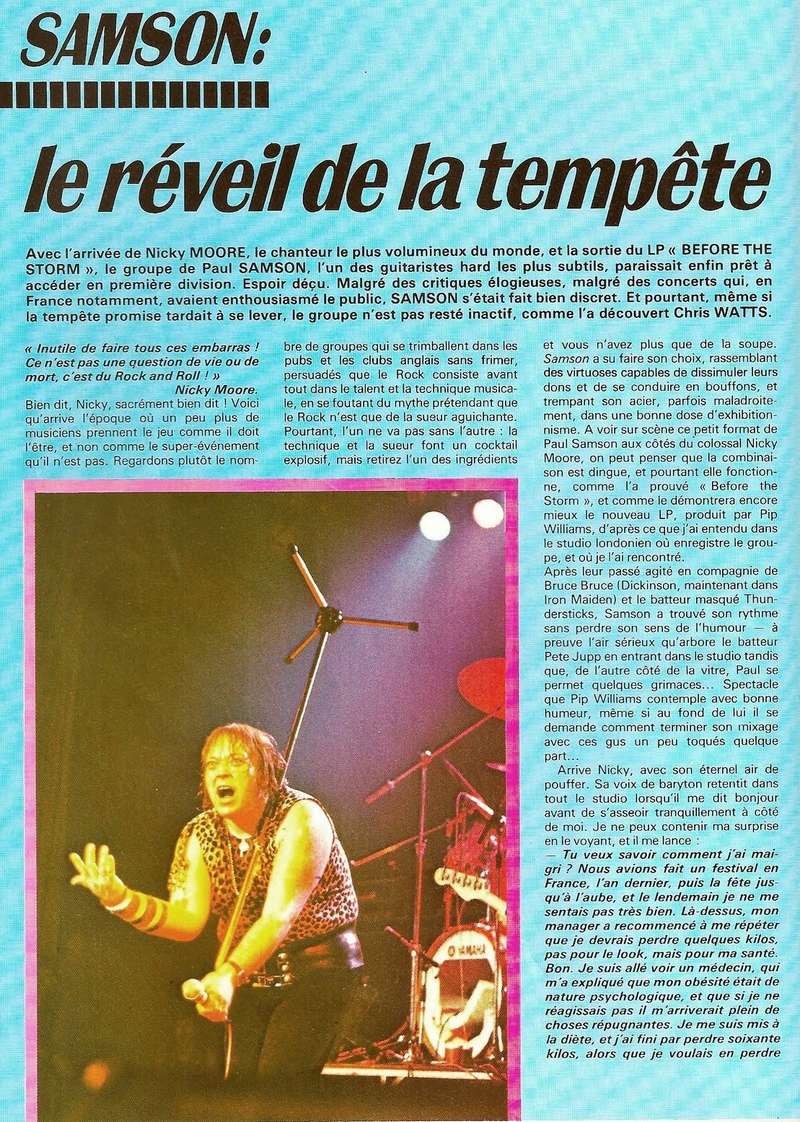 Last edited by The ripper on Fri 1 Sep - 15:32; edited 1 time in total

---
Permissions in this forum:
You
can
reply to topics in this forum